Alpina White - The Perfect Choice for Home and Garden Interior Design
Nov 3, 2017
Kitchen Countertops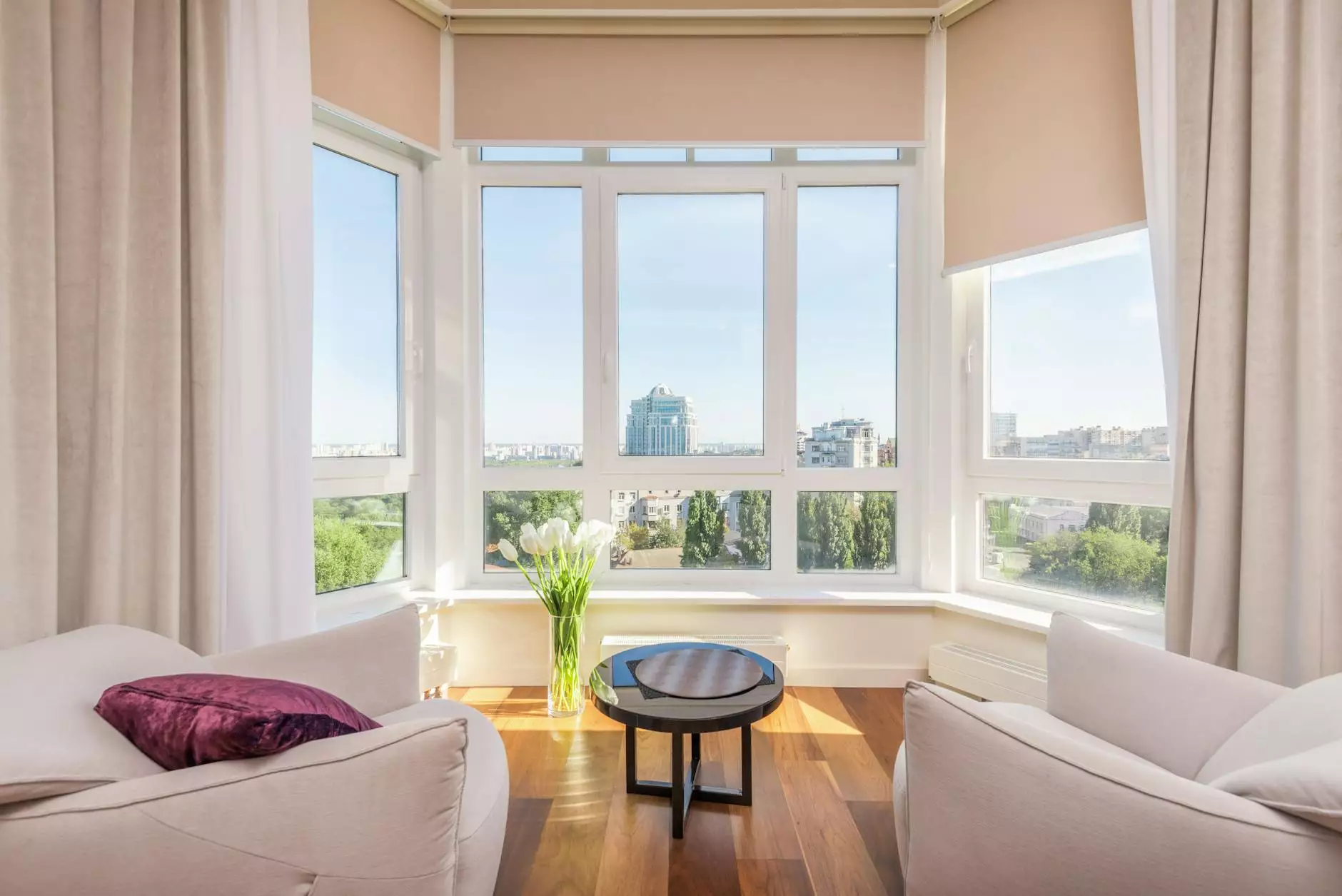 Introduction
When it comes to finding the perfect material for your home and garden interior design projects, Alpina White granite stands out as an exquisite choice. With its elegant appearance, durability, and versatile applications, this natural stone offers endless possibilities to enhance the beauty and functionality of your space.
The Beauty of Alpina White
Alpina White granite is renowned for its captivating beauty that effortlessly adds a touch of sophistication to any space. Its unique combination of delicate white and cream hues, interspersed with subtle gray veining, creates a mesmerizing pattern that truly stands out. This stunning aesthetic appeal makes Alpina White an ideal option for those seeking a timeless and luxurious interior design.
Unmatched Durability
One of the standout qualities of Alpina White granite is its exceptional durability. This natural stone is highly resistant to scratches, heat, and moisture, ensuring that it maintains its pristine condition even in high-traffic areas or when exposed to various elements. With Alpina White, you can trust that your investment will stand the test of time and continue to exude its elegance for years to come.
Versatile Applications
Whether you're looking to revamp your kitchen countertops, bathroom vanities, or even create a stunning fireplace surround, Alpina White granite offers endless possibilities. Its unique blend of colors and patterns seamlessly integrates with various design styles, from contemporary to traditional, making it a versatile choice for any interior design project. With Alpina White, you can let your creativity soar and bring your vision to life.
The Benefits of Alpina White
Choosing Alpina White for your home and garden interior design projects comes with a multitude of benefits:
1. Timeless Elegance:
Alpina White's timeless elegance ensures your space will always be in style, no matter the trends that come and go. It adds a touch of sophistication that never fades.
2. Easy Maintenance:
Unlike other materials, Alpina White granite requires minimal maintenance. Its non-porous surface prevents the absorption of liquids, making it easy to clean and maintain its pristine appearance.
3. Unique Patterns:
No two slabs of Alpina White granite are exactly alike, creating a truly one-of-a-kind design for your space. Its natural patterns and variations make each installation a work of art.
4. Long-lasting Investment:
Investing in Alpina White granite is a long-term decision that adds value to your home. Its durability ensures that it will withstand daily wear and tear, maintaining its beauty for years to come.
Applications for Alpina White Granite
Alpina White granite can be applied to various elements of your home and garden, including:
Kitchen Countertops:
Transform your kitchen into a luxurious cookery by installing Alpina White granite countertops. Its elegant appearance and durability make it the perfect choice for a space where functionality meets style.
Bathroom Vanities:
Your bathroom should be a serene oasis, and Alpina White granite can help achieve that. Incorporate it into your bathroom vanity design for a clean and sophisticated look that exudes tranquility.
Fireplace Surrounds:
Add a touch of warmth and elegance to your living area by using Alpina White granite as a fireplace surround material. Its natural stone beauty will become the focal point of your space, capturing attention and creating a cozy ambiance.
Flooring:
Alpina White granite flooring brings a touch of grandeur to any room. Whether it's your entryway, kitchen, or living room, the durability of this natural stone ensures it withstands heavy foot traffic while giving your space an air of luxury.
Conclusion
Alpina White granite is the epitome of beauty and durability, making it the perfect choice for your home and garden interior design projects. With its timeless elegance and unmatched versatility, this natural stone radiates sophistication and enhances the functionality of any space. At J&J Granite, we offer the finest selection of Alpina White granite slabs to help you bring your interior design visions to life. Contact us today and let our expert team guide you in choosing the perfect Alpina White granite for your project.