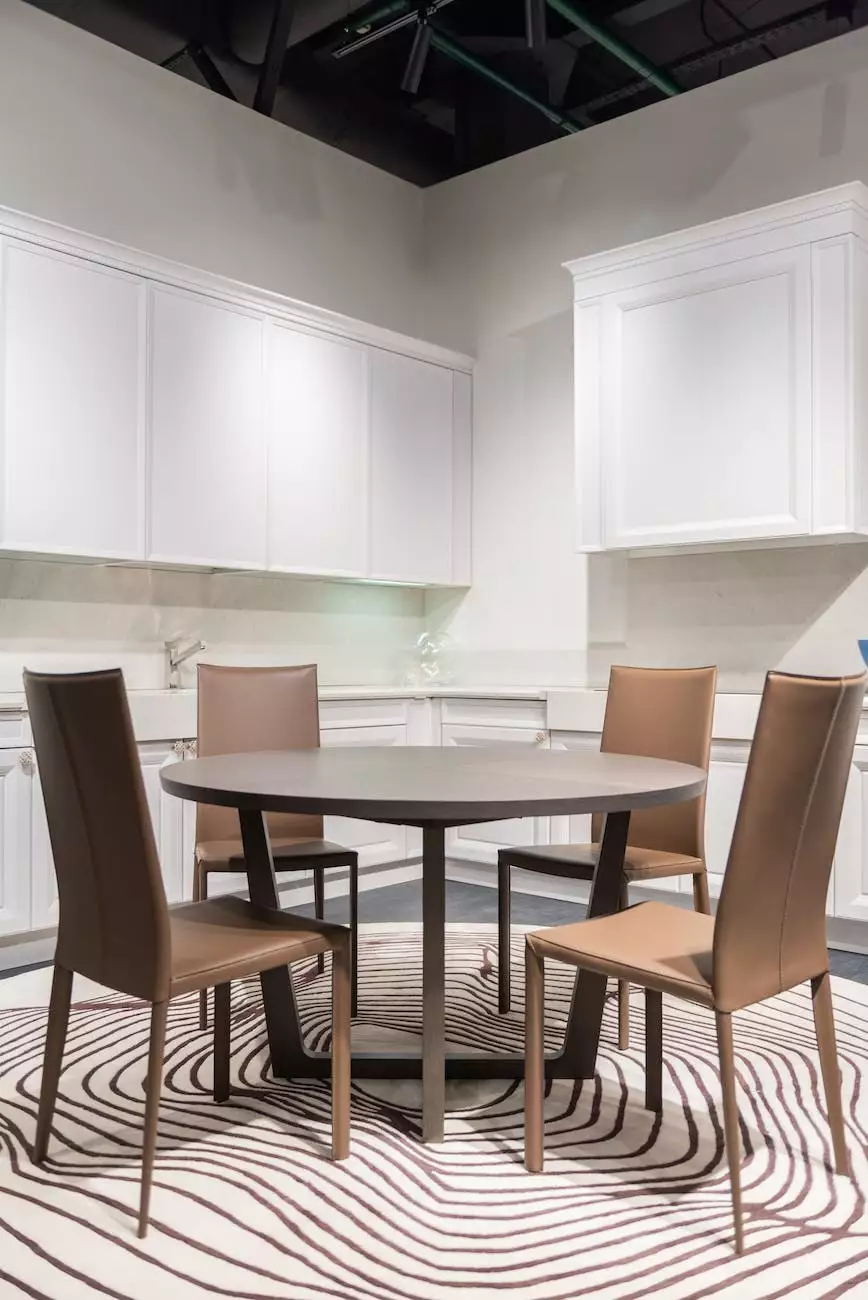 Elevate Your Home's Aesthetic Appeal with Mocato Brown Granite
Looking to transform your home's interior design? Look no further than Mocato Brown granite products from J&J Granite. With their unique blend of elegance and durability, Mocato Brown granite products offer a timeless charm that can enhance any space.
Unveiling the Beauty of Mocato Brown Granite
Mocato Brown granite, with its mesmerizing combination of warm brown and earthy hues, provides a rich and luxurious touch to any room. Crafted from the finest granite, Mocato Brown showcases intricate patterns that bring nature's beauty right into your home.
Whether you're redesigning your kitchen countertops, bathroom vanity tops, or fireplace surrounds, Mocato Brown granite adds an unmatched touch of sophistication that effortlessly elevates your space.
Why Choose Mocato Brown Granite?
When it comes to selecting the perfect material for your home's interior design, Mocato Brown granite stands above the rest. Here are some compelling reasons why Mocato Brown granite is the ideal choice:
1. Unparalleled Durability:
Constructed from one of the hardest natural stones, Mocato Brown granite offers exceptional durability, making it resistant to scratches, heat, and stains. It can easily withstand daily wear and tear, making it a perfect investment for the long term.
2. Timeless Elegance:
Mocato Brown granite's timeless appeal ensures that your home's interior design never goes out of style. Its warm and earthy tones blend effortlessly with various decor styles, from traditional to modern, adding a touch of sophistication to any space.
3. Versatility in Design:
With its intricate patterns and rich color variations, Mocato Brown granite offers endless design possibilities. Whether you prefer a polished or honed finish, Mocato Brown granite provides the versatility to bring your unique vision to life.
4. Easy Maintenance:
Mocato Brown granite requires minimal maintenance, allowing you to enjoy its natural beauty without the hassle. Regular cleaning with mild soap and water is all it takes to keep it looking pristine and preserving its charm for years to come.
Explore Our Extensive Collection of Mocato Brown Granite Products
At J&J Granite, we take pride in offering an extensive range of high-quality Mocato Brown granite products impeccably crafted to elevate your home's interior design. Our collection includes:
1. Mocato Brown Granite Countertops:
Upgrade your kitchen with Mocato Brown granite countertops that create a stunning focal point while providing a durable and functional surface for all your culinary adventures.
2. Mocato Brown Granite Bathroom Vanities:
Elevate your bathroom's aesthetic appeal with our exquisite Mocato Brown granite bathroom vanities, adding a touch of luxury and sophistication to your daily routine.
3. Mocato Brown Granite Fireplace Surrounds:
Create a cozy and inviting ambiance with a Mocato Brown granite fireplace surround, perfect for adding warmth and elegance to your living space.
Trust J&J Granite for Unmatched Quality and Service
At J&J Granite, we understand the importance of delivering not only exceptional products but also exceptional service. With years of experience in the industry, we are committed to providing:
1. Superior Craftsmanship:
Our skilled artisans meticulously work on every piece, ensuring unparalleled craftsmanship and attention to detail in all our Mocato Brown granite products.
2. Professional Installation:
Our team of experts ensures a seamless installation process, bringing your vision to life and ensuring your complete satisfaction.
3. Competitive Pricing:
With J&J Granite, you can enjoy premium Mocato Brown granite products at competitive prices, making your interior design dreams a reality without breaking the bank.
Discover the Elegance of Mocato Brown Granite Today
Ready to enhance your home's interior design with the unparalleled beauty of Mocato Brown granite? Browse our extensive collection of Mocato Brown granite products on our website or visit our showroom to experience the beauty firsthand. Let J&J Granite be your trusted partner in creating a space that exudes timeless elegance and sophistication.