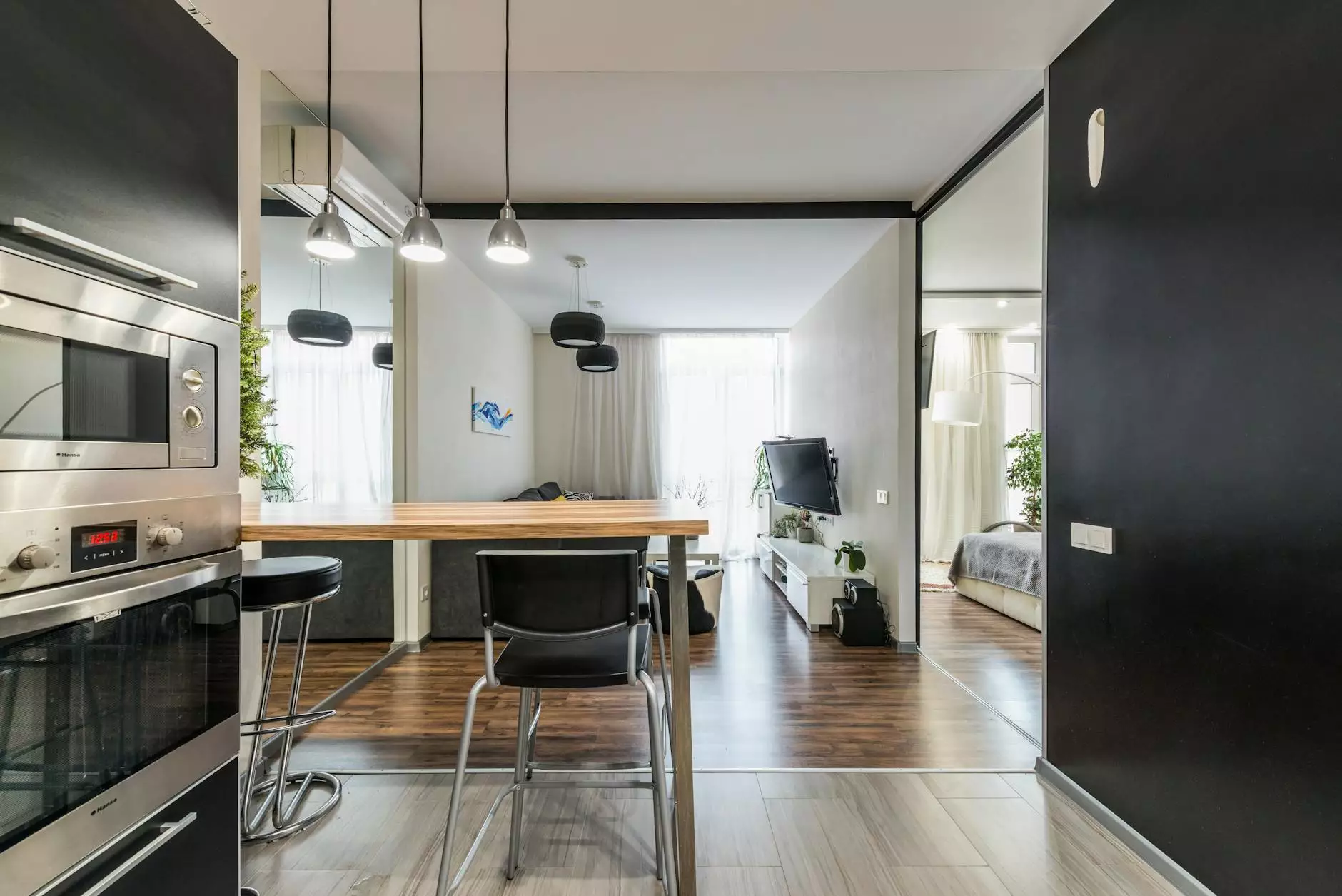 Welcome to J&J Granite, your premier destination for top-quality products in the Home and Garden - Interior Design category. We are thrilled to present our stunning collection of 1821K BELLA REALE laminate countertops, designed to elevate the aesthetic appeal of your space while providing exceptional functionality. With our commitment to excellence, we guarantee that you'll find the perfect countertop to enhance the beauty of your home.
Unparalleled Elegance and Durability
When it comes to laminate countertops, the 1821K BELLA REALE series stands out as a true masterpiece. Crafted with utmost precision and attention to detail, these countertops offer unparalleled elegance and durability that will surpass your expectations. With their seamless integration into any design scheme, they are an ideal choice for homeowners looking to create a visually appealing and timeless interior.
Exquisite Design
Our 1821K BELLA REALE laminate countertops boast a remarkable design that mimics the luxurious look of natural stone without the maintenance drawbacks. The intricate patterns and textures of these countertops create a lifelike resemblance to high-end materials, such as granite or marble. Each countertop is meticulously manufactured to ensure consistent coloring and pattern, guaranteeing a flawless finished product that will impress even the most discerning eye.
Wide Selection
At J&J Granite, we understand that every homeowner has unique preferences and style choices. That's why we offer a wide selection of 1821K BELLA REALE laminate countertops to cater to various design aesthetics. Whether you prefer a classic and refined look or a bold and contemporary statement, our collection has the perfect countertop that will transform your space from ordinary to extraordinary. Explore our range and find the one that complements your vision.
Durability Meets Functionality
Investing in a countertop that not only looks stunning but also withstands daily wear and tear is crucial. The 1821K BELLA REALE series excels in both aspects, making it an ideal choice for any busy household. These laminate countertops are engineered with the highest quality materials that ensure superior durability and scratch resistance, so you can enjoy their beauty for years to come without worrying about damage from regular use. Additionally, their easy-to-clean surface makes maintenance a breeze, allowing you to spend more time enjoying your beautiful kitchen or bathroom.
Why Choose J&J Granite?
At J&J Granite, we take pride in being the industry leader in Home and Garden - Interior Design. When you choose our 1821K BELLA REALE laminate countertops, you're choosing unparalleled quality, exceptional customer service, and a product that surpasses your expectations. Here's what sets us apart:
Unmatched Expertise
With years of experience in the industry, our team of experts possesses extensive knowledge and expertise in all aspects of laminate countertops. We stay up to date with the latest trends and innovations, ensuring that we can provide you with the most cutting-edge solutions to suit your design needs.
Premium Quality Materials
We source our materials from trusted suppliers who share our commitment to quality. Each 1821K BELLA REALE laminate countertop is crafted using high-grade materials that not only offer remarkable durability but also pass the strictest quality control standards. You can trust that your investment in our products is a long-lasting one.
Unbeatable Customer Service
At J&J Granite, customer satisfaction is our top priority. Our dedicated team is here to assist you at every step of the way, from selecting the perfect countertop to post-installation support. We strive to exceed your expectations and ensure a seamless experience from start to finish.
Competitive Pricing
We believe that exceptional quality shouldn't come with an exorbitant price tag. We offer competitive pricing on our 1821K BELLA REALE laminate countertops, allowing you to achieve the luxurious look you desire without breaking the bank. Our commitment to affordability sets us apart from the competition.
Transform Your Home Today
Are you ready to elevate the interior design of your home? Browse our exquisite collection of 1821K BELLA REALE laminate countertops and discover the perfect addition to your kitchen or bathroom. At J&J Granite, we are passionate about helping our customers turn their visions into reality. Experience the beauty, durability, and unparalleled quality of our laminate countertops by choosing J&J Granite today.