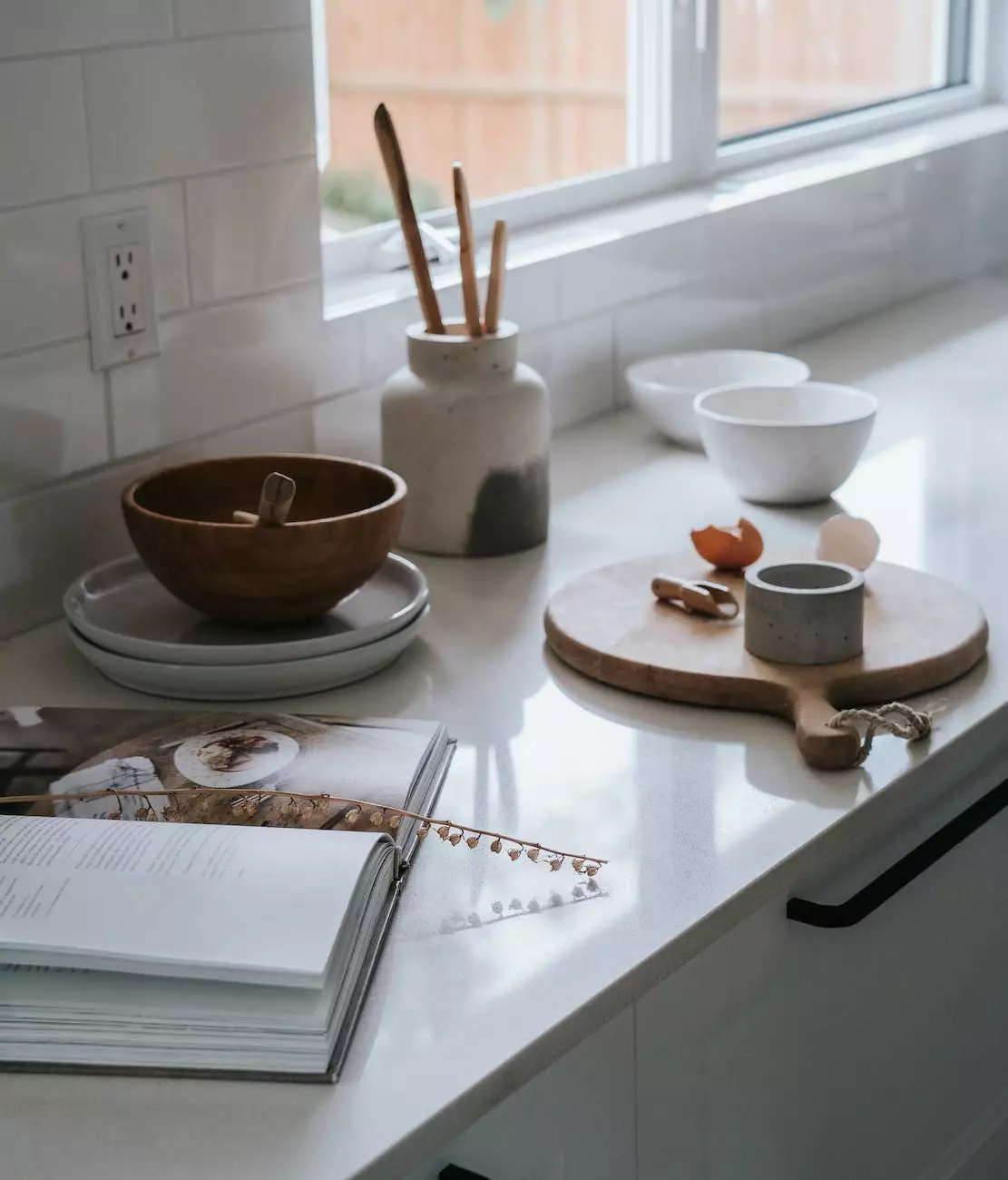 Elevate Your Home's Interior Design
Transform your kitchen or bathroom with the exquisite 271 Blackstone laminate countertops by J&J Granite. Our range of high-quality laminate countertops offers unparalleled beauty, durability, and functionality, making them the perfect addition to any home. With a wide variety of colors and finishes available, you can find the ideal countertop to complement your interior design.
Unmatched Quality and Durability
At J&J Granite, we pride ourselves on delivering exceptional craftsmanship and quality products that stand the test of time. The 271 Blackstone laminate countertops are built to endure everyday wear and tear, making them ideal for busy households. With their scratch-resistant surface, they maintain their stunning appearance for years to come.
Endless Design Possibilities
With the 271 Blackstone collection, you can unleash your creativity and design a space that truly reflects your personal style. Whether you prefer a sleek and modern look or a more traditional aesthetic, these laminate countertops offer endless design possibilities. The wide range of colors and patterns allows you to find the perfect match for your existing decor.
Easy Maintenance and Care
One of the many advantages of laminate countertops is the ease of maintenance they offer. The 271 Blackstone collection requires minimal upkeep, making it an excellent choice for homeowners seeking practical solutions. Simply wipe the surface with a mild cleaning solution, and your countertops will stay beautiful and hygienic.
Functional and Versatile
271 Blackstone laminate countertops are not only visually stunning but also highly functional. Whether you're preparing meals, hosting gatherings, or simply enjoying everyday activities, these countertops provide the perfect surface for all your needs. Their durability and resistance to heat, stains, and impact ensure that they can handle the demands of a busy household.
Choose J&J Granite for Unbeatable Value
When it comes to laminate countertops, J&J Granite offers unbeatable value, combining superior craftsmanship with affordable pricing. Our team of experts is dedicated to delivering the highest level of customer satisfaction, from product selection to installation. With our commitment to quality and excellence, you can trust J&J Granite to bring your design vision to life.
Contact Us Today
If you're ready to upgrade your kitchen or bathroom with the luxurious 271 Blackstone laminate countertops, contact J&J Granite today. Our friendly team is here to assist you with any inquiries, provide personalized recommendations, and guide you through the entire process. Elevate your home's interior design with J&J Granite's premium laminate countertops.