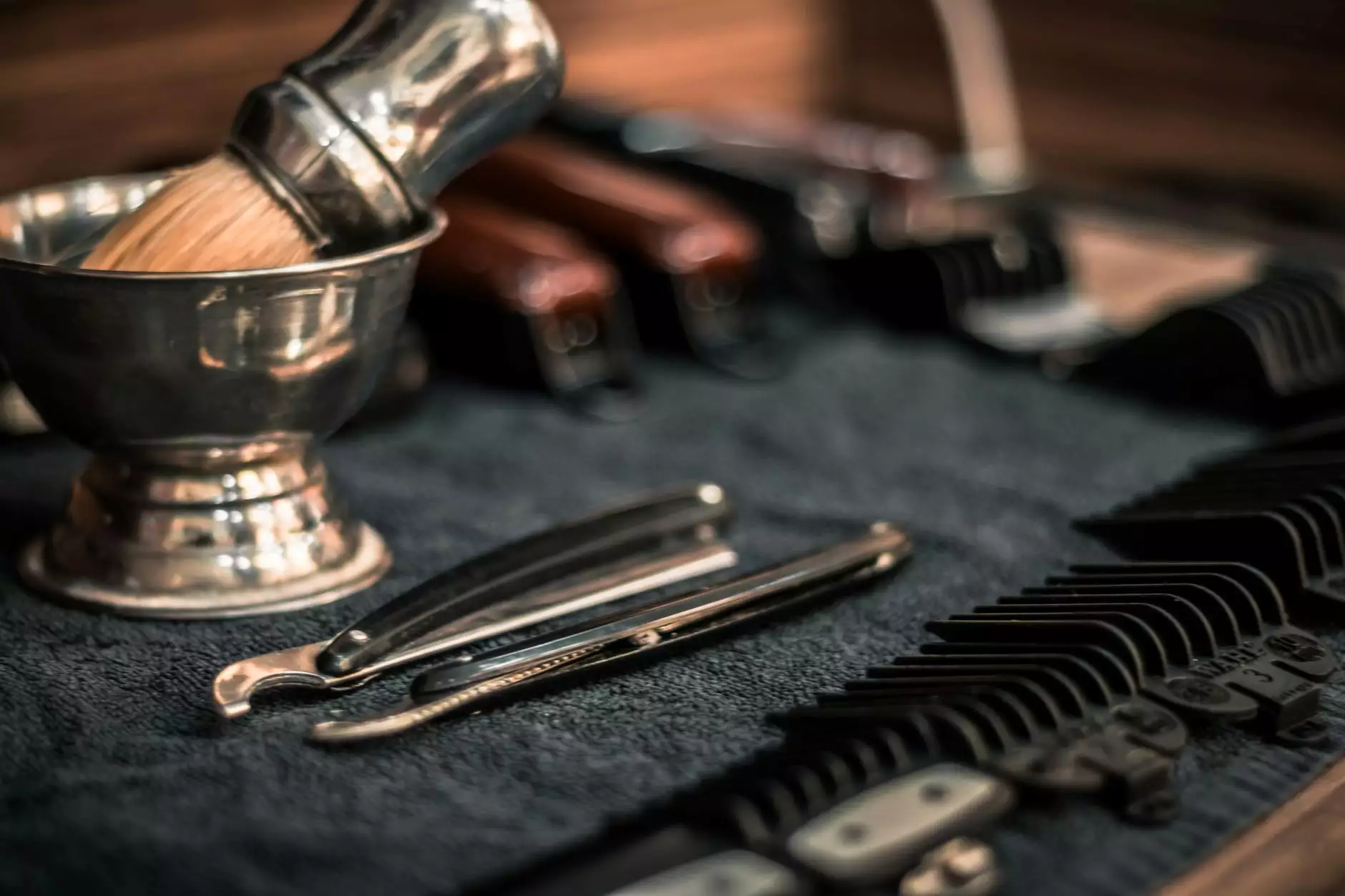 Welcome to J&J Granite, your go-to destination for exquisite laminate countertops that seamlessly blend style and functionality. In the realm of home and garden interior design, we take pride in offering exceptional products that add a touch of elegance to your living spaces.
The Perfect Blend of Style and Practicality
Introducing the M2178 Brushed Stainless Steel laminate countertops, a showstopper in contemporary design. Crafted with meticulous attention to detail, these countertops are a perfect choice for homeowners seeking a sleek and modern look.
Our M2178 Brushed Stainless Steel laminate countertops beautifully mimic the appearance of real stainless steel countertops, but without the associated high costs and maintenance requirements. The combination of durability and affordability makes them an ideal choice without compromising on style.
Unparalleled Quality
At J&J Granite, we understand that quality is paramount when it comes to home improvement projects. Our M2178 Brushed Stainless Steel laminate countertops are expertly manufactured using state-of-the-art technology and premium materials.
Each countertop undergoes rigorous testing and quality checks to ensure they meet our stringent standards. The result? Countertops that are resistant to stains, scratches, and heat, ensuring they remain in pristine condition for years to come.
Endless Possibilities
With the M2178 Brushed Stainless Steel laminate countertops, you have endless design possibilities at your fingertips. Their versatile nature allows them to effortlessly harmonize with a variety of interior styles, including modern, industrial, and minimalist.
Whether you're renovating your kitchen, bathroom, or even creating a custom piece of furniture, the M2178 Brushed Stainless Steel laminate countertops can elevate the aesthetic appeal of any space.
Easy Installation and Maintenance
Installing our M2178 Brushed Stainless Steel laminate countertops is a hassle-free process. Our expert team will guide you through every step, ensuring a seamless installation that fits your specific requirements.
Additionally, the low-maintenance nature of these countertops adds to their allure. Unlike traditional stainless steel countertops, our laminate countertops do not require regular polishing or special cleaning products. Simply wipe them with a damp cloth and mild detergent to maintain their pristine appearance.
Why Choose J&J Granite?
As a leader in the home and garden interior design industry, J&J Granite stands out for several reasons:
Extensive experience in delivering top-notch products
Uncompromising commitment to customer satisfaction
Wide range of designs and options to suit any style
Competitive pricing without sacrificing quality
Efficient and reliable installation services
With J&J Granite, you can trust that your project is in the hands of professionals who prioritize excellence.
Transform Your Space Today
Experience the unparalleled beauty and functionality of the M2178 Brushed Stainless Steel laminate countertops. Upgrade your home with countertops that create an atmosphere of sophistication and timeless elegance.
Contact J&J Granite today to schedule a consultation and let our experts guide you in selecting the perfect countertops for your home. Elevate your living spaces with the best in the industry!