Welcome to J&J Granite - Your Source for Premium Laminate Countertops
Feb 21, 2020
Kitchen Countertops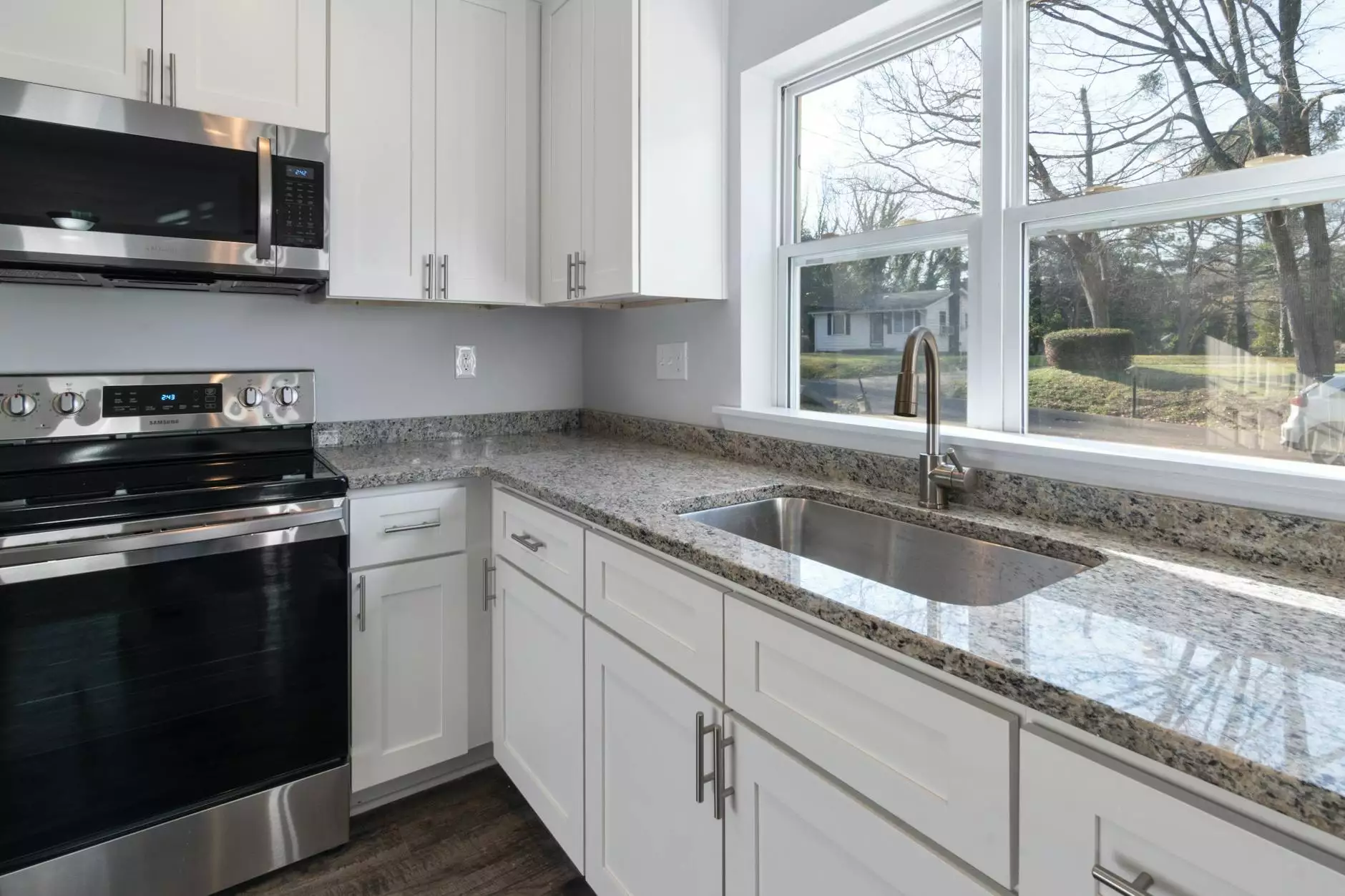 7980K Zebrawood Laminate Countertops: Transform Your Kitchen with Elegance and Durability
At J&J Granite, we take pride in offering a wide range of exceptional laminate countertops to elevate your interior design. Our collection includes the exquisite 7980K Zebrawood Laminate Countertops, a stunning choice that combines natural beauty, durability, and affordability. Whether you are renovating your kitchen or designing a new space, these countertops are sure to make a statement.
Unleash the Beauty of Zebrawood
The 7980K Zebrawood Laminate Countertops feature a captivating pattern that mimics the striking appearance of real Zebrawood. This unique design presents dark, exotic stripes contrasting against a lighter background, adding a touch of sophistication to any kitchen. With its rich, organic look, Zebrawood can effortlessly complement a variety of interior styles, from modern and contemporary to rustic and traditional.
The Advantages of Laminate Countertops
Laminate countertops have become increasingly popular due to their numerous benefits. When you choose 7980K Zebrawood Laminate Countertops, you can enjoy the following advantages:
Affordable Elegance: Laminate countertops offer an affordable alternative to natural wood, allowing you to achieve a high-end look within your budget.
Durability: These countertops are highly resistant to scratches, stains, and heat, making them perfect for everyday use. They can withstand the demands of a busy kitchen without compromising their beauty.
Easy Maintenance: Keeping your countertops looking pristine is effortless. Simply wipe them down with a mild cleanser and avoid abrasive cleaners to ensure their longevity.
Versatility: Laminate countertops are available in a wide array of designs, allowing you to find the perfect match for your kitchen decor.
Expert Craftsmanship and Quality
At J&J Granite, we understand that quality is paramount when it comes to countertop selection. Our 7980K Zebrawood Laminate Countertops are manufactured with precision and expert craftsmanship, ensuring long-lasting beauty and performance. We source our materials from trusted suppliers and employ advanced techniques to deliver products that exceed expectations. With J&J Granite, you can trust that you are investing in top-notch countertops that will stand the test of time.
Redefine Your Kitchen with J&J Granite
Our dedication to exceptional customer service and a wide range of high-quality products has made J&J Granite a trusted name in the home and garden industry. With our 7980K Zebrawood Laminate Countertops, you can transform your kitchen into a space that reflects your unique style and personality.
Browse through our extensive collection and explore the versatility of our laminate countertops. Whether you're aiming for a sleek and modern look or a cozy and inviting atmosphere, J&J Granite has the perfect solution for you. Make a statement with 7980K Zebrawood laminate countertops and create a kitchen that will be the envy of all.
Experience the J&J Granite Difference
With years of expertise in the interior design industry, J&J Granite is committed to providing top-of-the-line products and exceptional service. We are passionate about helping our customers bring their design visions to life, and our 7980K Zebrawood Laminate Countertops are just the beginning. Partner with us and embark on a journey towards a beautifully designed home.