Discover W-430 PECAN TĒKKA - Laminate Countertops at J&J Granite
Feb 5, 2020
Kitchen Countertops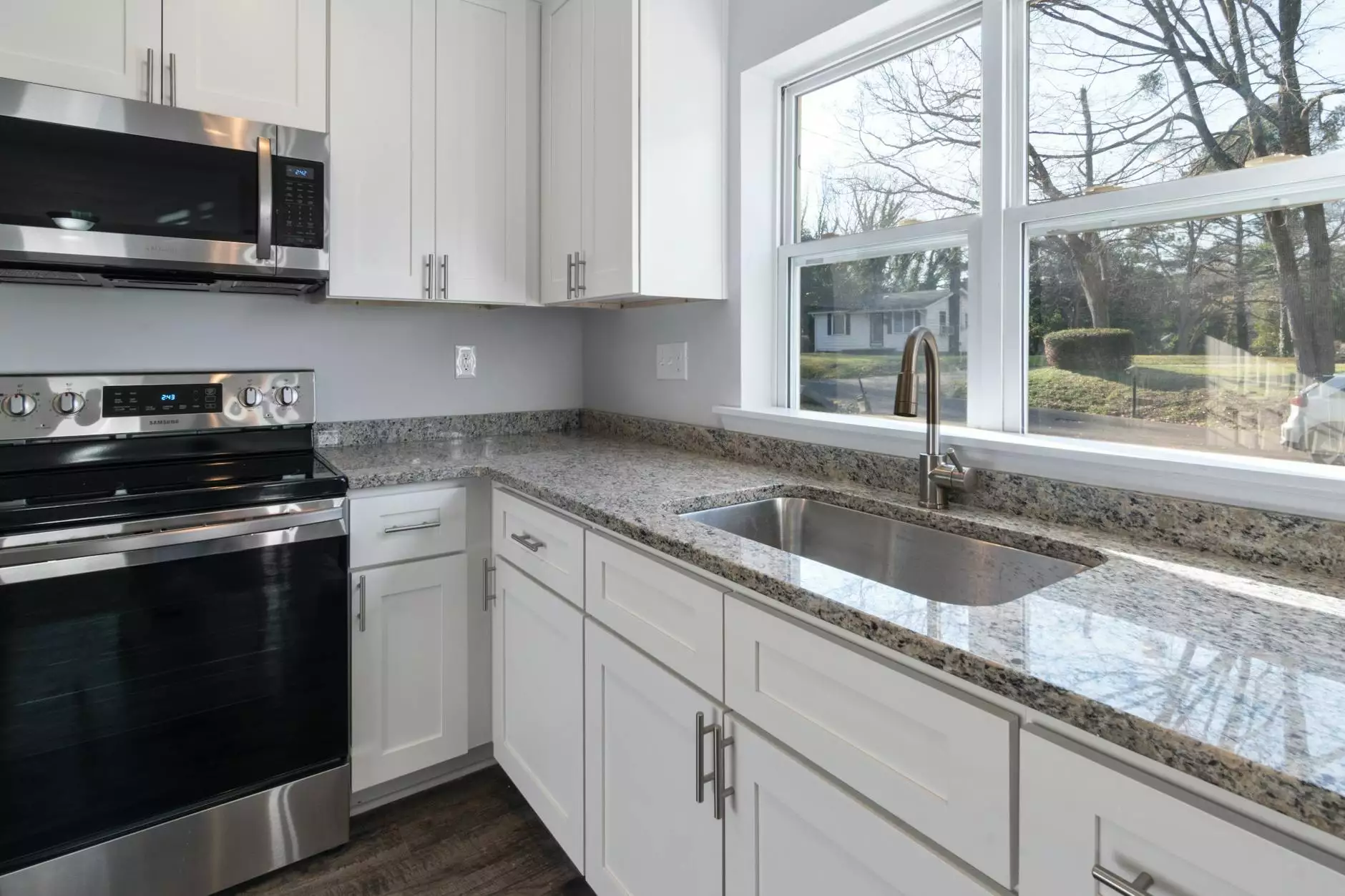 Welcome to J&J Granite, your trusted source for high-quality countertops in the Home and Garden - Interior Design category. We take pride in offering a wide range of countertop options that are not only visually appealing but also durable and affordable.
Elevate Your Space with W-430 PECAN TĒKKA Laminate Countertops
If you're looking for an elegant and stylish countertop solution, our W-430 PECAN TĒKKA laminate countertops are the perfect choice. With their captivating design and exceptional performance, these countertops will undoubtedly enhance the aesthetic appeal of any space.
Unparalleled Design and Durability
Crafted with precision and attention to detail, our W-430 PECAN TĒKKA laminate countertops exude timeless beauty. The natural wood texture combined with the warm tones of pecan create a stunning visual presence that can effortlessly complement various interior design styles.
Not only are these laminate countertops visually appealing, but they are also highly durable. Made from top-quality materials, they are resistant to scratches, stains, and heat, ensuring long-lasting performance. This makes them ideal for both residential and commercial applications.
Affordable Luxury for Your Home
At J&J Granite, we believe that luxury should be accessible to everyone. That's why our W-430 PECAN TĒKKA laminate countertops offer a budget-friendly alternative to more expensive materials without compromising on style and quality.
Investing in our laminate countertops allows you to achieve the elegance of natural wood without the associated maintenance and cost. By choosing our W-430 PECAN TĒKKA countertops, you're making a smart decision for your home or business.
Unmatched Customer Service and Expert Installation
When you choose J&J Granite, you can expect exceptional customer service from start to finish. Our knowledgeable team is dedicated to helping you find the perfect countertop solution for your specific needs and requirements.
From the initial consultation to the final installation, our experienced professionals will ensure a smooth and hassle-free process. We understand the importance of attention to detail, and we take pride in our meticulous installation techniques, guaranteeing a flawless finished result.
Get in Touch with J&J Granite Today
If you're ready to transform your space with the exquisite W-430 PECAN TĒKKA laminate countertops, contact J&J Granite today. Our team is eager to assist you and answer any questions you may have. Elevate your home or business with our top-of-the-line countertop solutions.