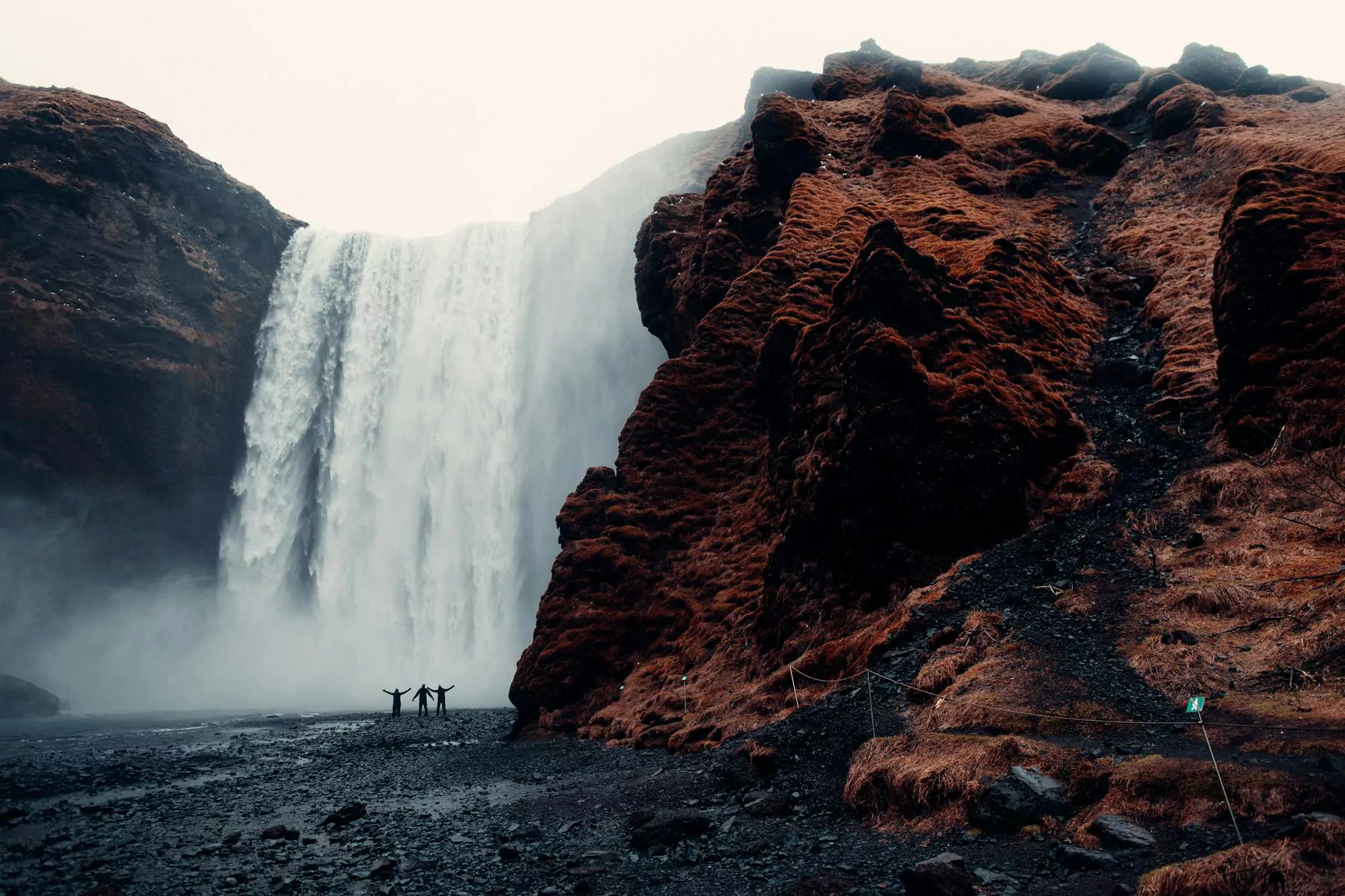 Enhance Your Interior Design with Silestone Mountain Mist
Are you looking to elevate your home and garden's interior design? Look no further than Silestone Mountain Mist – the perfect quartz countertop option brought to you by J&J Granite. With its exceptional beauty, durability, and versatility, Silestone Mountain Mist is a top choice for homeowners and designers alike.
Beauty That Captivates
Silestone Mountain Mist's elegant and sophisticated appearance is sure to captivate anyone who steps foot in your space. Its soft, neutral tones combine with subtle veining and delicate speckles to create a visually stunning surface. Whether you're remodeling your kitchen, bathroom, or any other areas that require countertops, Silestone Mountain Mist effortlessly adds a touch of luxury and class to your space.
Durability for Everyday Life
At J&J Granite, we understand that durability is essential when it comes to choosing the right countertops. Silestone Mountain Mist doesn't disappoint. Made from one of the hardest minerals on earth, quartz, this countertop offers exceptional strength and resistance against scratches, stains, and impact.
Unmatched Versatility
One of the greatest advantages of Silestone Mountain Mist is its versatility. Whether you prefer a modern, minimalist style or a more traditional and cozy ambiance, this quartz countertop seamlessly adapts to any design scheme. Its neutral color scheme allows for easy integration with various color palettes, cabinetry, and flooring choices, ensuring that your interior design vision comes to life with ease.
Low Maintenance, High Satisfaction
J&J Granite understands the importance of a countertop that is not only aesthetically pleasing but also easy to maintain. Silestone Mountain Mist requires minimal upkeep, saving you valuable time and effort. Its non-porous surface prevents the growth of bacteria and resists stains from common household items. A simple wipe with mild soap and water is all it takes to keep your Silestone Mountain Mist countertop looking pristine for years to come.
Why Choose J&J Granite?
When it comes to selecting the right partner for your home and garden - interior design projects, J&J Granite stands out for several reasons:
Experience: With over a decade of experience in the industry, we have honed our skills and expertise, delivering exceptional craftsmanship and customer satisfaction.
Wide Range of Options: In addition to Silestone Mountain Mist, we offer an extensive collection of high-quality quartz countertops that cater to different styles and preferences.
Customization: We understand that each project is unique. Our team works closely with you to understand your specific needs and create custom countertop solutions that perfectly match your vision.
Professional Installation: Our skilled installers ensure precision and seamless installation, giving you peace of mind and a countertop that will stand the test of time.
Outstanding Customer Service: At J&J Granite, we prioritize our customers' satisfaction. From initial consultation to post-installation support, we are committed to providing the highest level of service and support throughout your project.
Discover the Beauty of Silestone Mountain Mist Today
Ready to transform your home interior with the timeless elegance and durability of Silestone Mountain Mist? Contact J&J Granite today for a consultation and let our team help you bring your design dreams to life. Elevate your space with the unmatched beauty and sophistication of Silestone Mountain Mist, the ultimate choice for discerning homeowners and interior design professionals.