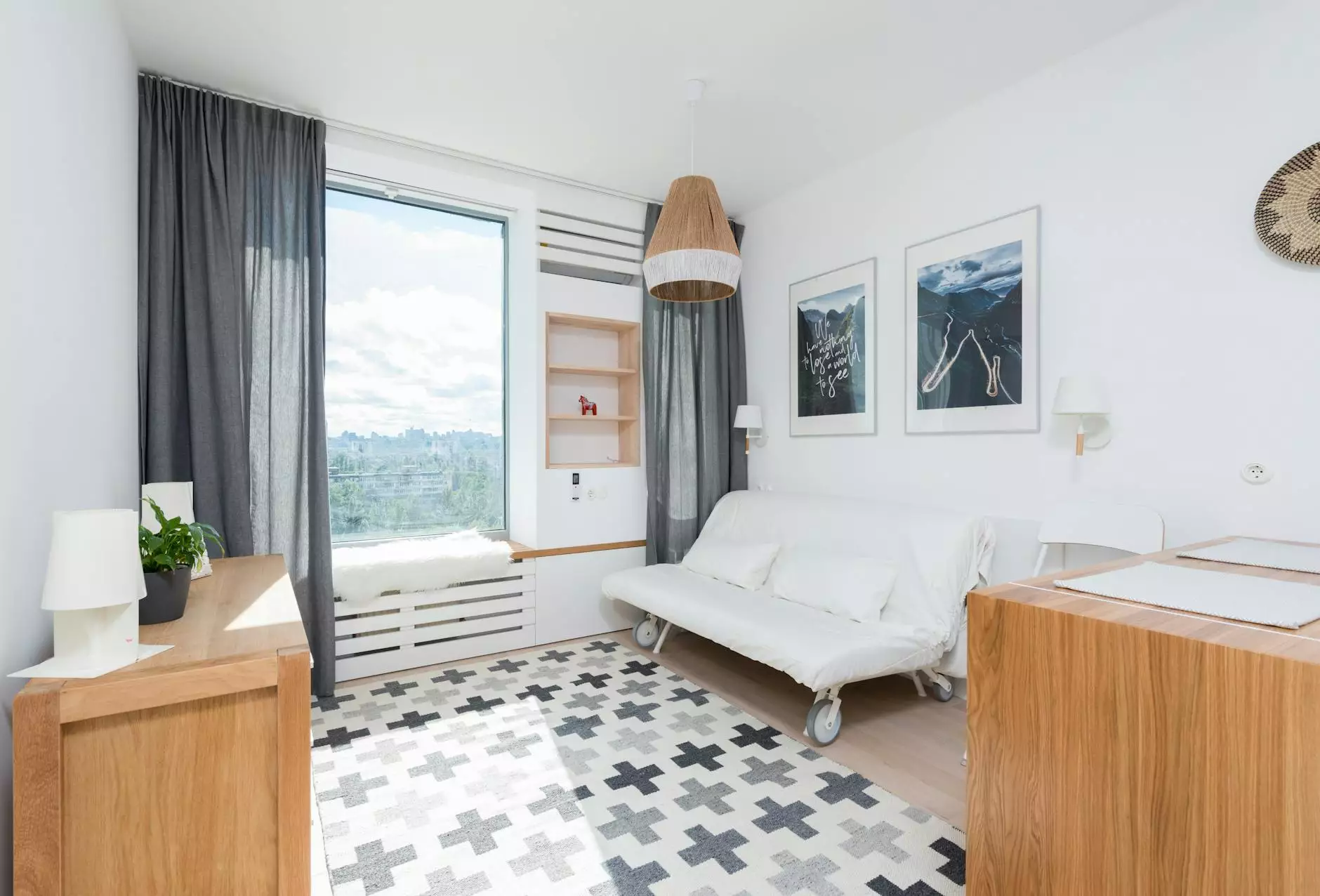 Introduction
Welcome to J&J Granite's page dedicated to Arpa laminate countertops. As experts in home and garden interior design, we are pleased to provide you with detailed information about Arpa laminate countertops, their benefits, installation process, and maintenance tips. Trust J&J Granite, your reliable partner in transforming your space into a beautiful and functional environment.
Understanding Arpa Laminate Countertops
Arpa laminate countertops are a versatile and popular choice for homeowners seeking an affordable yet high-quality surface for their kitchens, bathrooms, and other spaces. Arpa laminates are known for their durability, wide range of design options, and ease of maintenance. Whether you're planning a complete home renovation or a simple countertop upgrade, Arpa laminates offer an excellent balance of style and functionality.
The Benefits of Arpa Laminate Countertops
When considering laminate countertops for your home, it's essential to understand the numerous benefits they offer:
1. Affordability
Arpa laminate countertops provide a cost-effective solution compared to other materials such as granite or quartz. They allow you to achieve a stunning aesthetic at a fraction of the cost.
2. Versatility in Design
Arpa offers a vast selection of colors, patterns, and finishes, allowing you to find the perfect design to match your style and preferences. Whether you prefer a modern, sleek look or a classic, timeless design, Arpa laminates have options to suit every taste.
3. Durability
Arpa laminate countertops are engineered to withstand daily wear and tear, making them highly durable and resistant to scratches, stains, and impact. They can handle the demands of a busy household while maintaining their beauty over time.
4. Easy Maintenance
One of the advantages of Arpa laminate countertops is their low maintenance requirements. They are non-porous, making them easy to clean using mild household cleaners. With proper care, your Arpa laminate countertops will continue to look their best for years to come.
The Installation Process
Installing Arpa laminate countertops requires expertise and precision to ensure a flawless finish. At J&J Granite, our trained professionals have the knowledge and experience to handle the installation process with meticulous attention to detail. Our process includes:
Initial consultation and measurements
Selection of the desired Arpa laminate countertop design
Precise cutting and shaping of the countertop
Precision installation, ensuring proper fit and alignment
Sealing and finishing touches
With J&J Granite, you can trust that your Arpa laminate countertops will be installed to perfection, meeting your highest expectations.
Maintenance Tips for Arpa Laminate Countertops
To keep your Arpa laminate countertops in optimal condition, here are some useful maintenance tips:
Wipe spills promptly to prevent staining
Avoid using abrasive cleaners or scouring pads
Use cutting boards or protective mats to prevent scratches
Regularly clean with mild soap and warm water
Avoid placing hot pans or pots directly on the surface
By following these maintenance tips, you can extend the lifespan and beauty of your Arpa laminate countertops for years to come.
Trust J&J Granite for Your Laminate Countertop Needs
When it comes to home and garden interior design, J&J Granite is your reliable partner. We specialize in providing top-quality products, including Arpa laminate countertops, along with professional installation services. Our team of experts is dedicated to delivering exceptional results that exceed your expectations.
Choose J&J Granite for:
Experienced and skilled professionals
High-quality Arpa laminate countertops
Cutting-edge installation techniques
Unparalleled customer service
Commitment to excellence
Experience the beauty and functionality of Arpa laminate countertops with J&J Granite. Contact us today to schedule a consultation and transform your space into a stunning oasis.