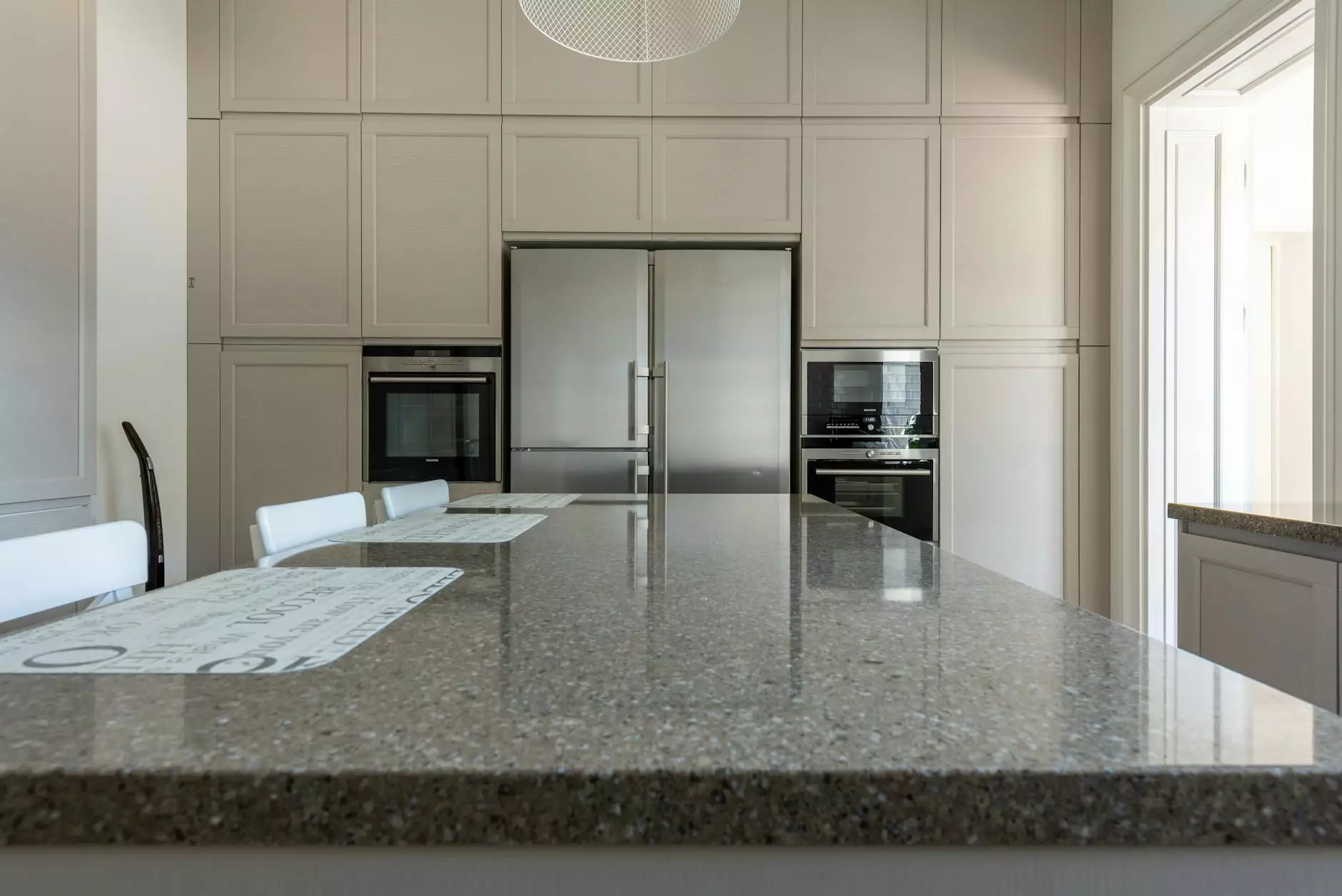 Transform Your Space with 6314 Neo Cloud Laminate Countertops
Enhance the beauty and functionality of your kitchen or bathroom with the exquisite 6314 Neo Cloud laminate countertops provided by J&J Granite. Our selection of high-quality surfaces caters to homeowners looking for a durable and visually stunning addition to their interior space.
Unleash Your Creative Vision
J&J Granite understands that each homeowner has their own unique taste and style preferences. That's why we offer the 6314 Neo Cloud laminate countertops, meticulously crafted to meet the demands of both contemporary and traditional designs. Our surfaces are designed to complement any color scheme or interior design concept, offering limitless possibilities for customization.
Exceptional Durability and Performance
6314 Neo Cloud is not only visually appealing but also built to withstand the test of time. Our exclusive manufacturing process ensures that our laminate countertops exhibit exceptional durability, resistance to scratches, stains, and heat. Whether you frequently cook elaborate meals or have a busy household, our surfaces will continue to impress with their long-lasting performance.
Endless Aesthetic Appeal
With its captivating patterns and elegant color variations, 6314 Neo Cloud adds a touch of sophistication to any space. The intricate veining and texture offer a genuine and natural stone-like appearance, making it a cost-effective alternative to more expensive materials. Our laminates are designed to replicate the beauty of natural stone while providing the benefits of easy maintenance and affordability.
Wide Range of Applications
6314 Neo Cloud laminate countertops offer versatility that extends beyond just kitchens and bathrooms. Our surfaces can be seamlessly integrated into various applications, including:
Office spaces
Reception areas
Laundry rooms
Wet bars
And more!
Wherever you desire a touch of elegance and functionality, our laminate countertops will exceed your expectations.
Take the First Step Towards Your Dream Space
At J&J Granite, we are committed to providing exceptional customer service and ensuring your complete satisfaction. Our team of experienced professionals is ready to guide you throughout the process of selecting and installing laminate countertops that perfectly suit your needs and design preferences.
Contact us today to schedule a free consultation and discover the beauty and durability of 6314 Neo Cloud laminate countertops. Let us help you create a space that truly reflects your style.