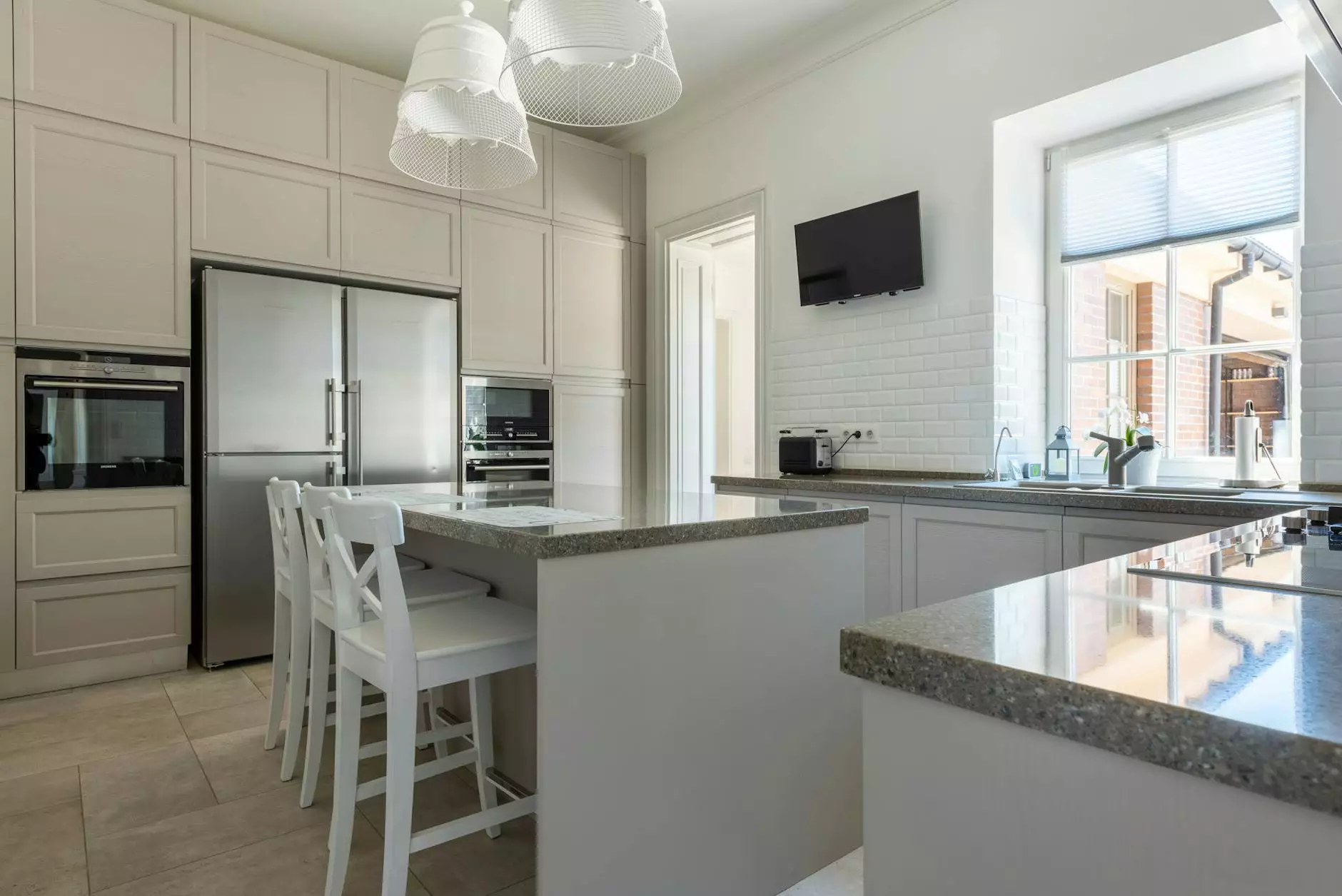 Welcome to J&J Granite, your premier source for high-quality granite sinks. As a leader in the Home and Garden - Interior Design industry, we pride ourselves on offering a wide variety of sinks that combine elegance, durability, and functionality. With our extensive collection, you can enhance the beauty and value of your home, creating a space that you can truly be proud of.
Discover Our Range of Granite Sinks
At J&J Granite, we understand the importance of finding the perfect sink that meets your unique style and requirements. That's why we offer an extensive range of granite sinks, designed to cater to all your needs. Whether you're looking for a sink to complement your modern kitchen or a stylish addition to your bathroom, our collection has something for everyone.
Unparalleled Quality
When it comes to granite sinks, we prioritize quality above all else. Our sinks are crafted using premium-grade materials to ensure longevity and exceptional performance. Each sink undergoes strict quality control measures to guarantee that you receive a product of superior craftsmanship and durability.
Stunning Designs
Our team of experienced designers works tirelessly to create stunning sink designs that effortlessly blend functionality with aesthetics. From sleek and minimalistic styles to intricate patterns, you'll find a wide variety of design options to suit your taste and preference. Our sinks are designed to elevate the overall look of your space, adding a touch of elegance and sophistication.
Enhance Your Space
A granite sink from J&J Granite is more than just a functional fixture. It's an investment that enhances the overall appeal and value of your home. Our sinks are not only visually appealing but also provide excellent functionality. With options like extra deep basins, integrated drainboards, and convenient accessories, our sinks are designed to make your daily tasks easier and more enjoyable.
Why Choose J&J Granite?
When it comes to selecting a granite sink, you want to make sure you're choosing a reputable supplier. Here are a few reasons why J&J Granite stands out:
Extensive Selection
Our range of granite sinks is one of the most diverse in the industry. Whether you're seeking a classic design or a more contemporary look, we have the perfect sink to suit your style.
Uncompromising Quality
We take pride in offering only the highest quality sinks. Our sinks are made with precision and attention to detail, ensuring a product that will last for years to come. You can trust that our sinks will withstand the test of time.
Exceptional Customer Service
At J&J Granite, we value our customers and aim to provide exceptional service throughout your buying experience. From browsing our online collection to installation, our team is always here to assist you with any inquiries or concerns you may have.
Browse Our Online Collection Today!
Ready to find the perfect granite sink for your home? Visit our website at http://jj-granite.com/sinks to explore our extensive collection. With our commitment to quality, design, and customer satisfaction, J&J Granite is your ultimate destination for high-end granite sinks.
Unparalleled quality with premium-grade materials
Stunning designs that elevate the look of your space
Enhanced functionality to make your daily tasks easier
Wide range of options to suit your style and preference
Exceptional customer service throughout the buying process
Don't settle for ordinary sinks. Choose J&J Granite and experience the beauty and elegance that our high-quality granite sinks bring to your home. Visit our website today and start creating the kitchen or bathroom of your dreams!