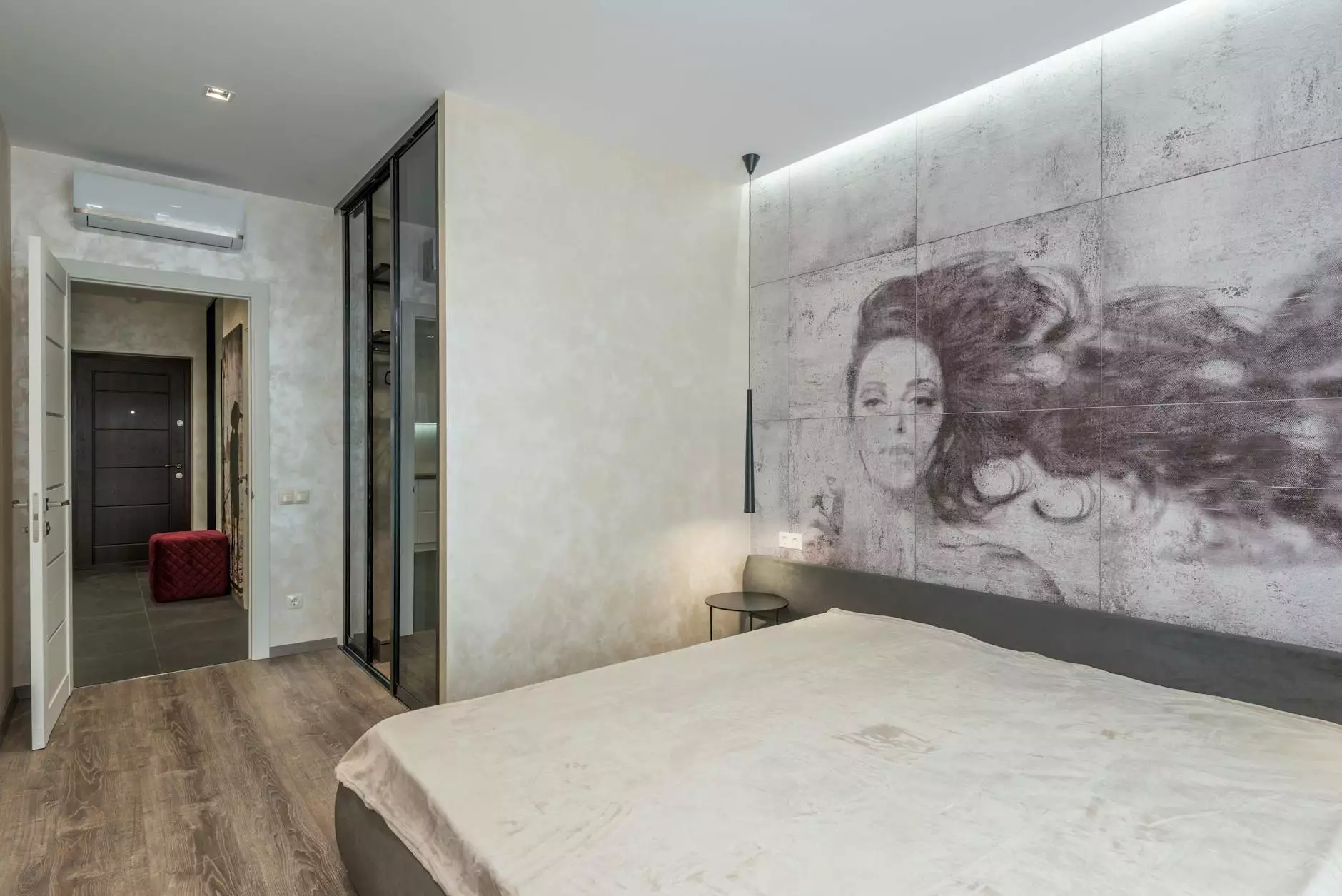 Welcome to J&J Granite, your destination for premium home and garden interior design solutions. We are proud to offer an extensive range of Abet Laminati laminate products, known for their exceptional quality and visually striking designs. Whether you're renovating your home or working on a commercial project, Abet Laminati laminate can transform your space into a stunning masterpiece.
The Art of Abet Laminati Laminate
Abet Laminati is a renowned Italian brand that has been at the forefront of the laminate industry for over 60 years. Combining innovative technology with artistic design, Abet Laminati creates laminates that are not only beautiful but also durable and functional. Their commitment to craftsmanship and sustainability sets them apart from other manufacturers.
Unparalleled Designs
When it comes to interior design, every detail matters. Abet Laminati understands this, which is why they offer an extensive selection of designs to suit any style or aesthetic preference. From bold colors and patterns to elegant wood grains and textures, their range of laminates allows you to unleash your creativity and bring your vision to life.
Whether you're looking for a sleek, contemporary finish or a timeless, traditional look, Abet Laminati has the perfect laminate for you. Their designs are meticulously crafted to mimic the natural beauty of materials such as stone, metal, and wood, giving your space an authentic and luxurious feel without the high cost.
Unmatched Durability
Abet Laminati laminates are engineered to withstand the test of time. Their high-pressure laminate (HPL) is incredibly durable, resistant to scratches, stains, and moisture. This makes it perfect for high-traffic areas, such as kitchens, bathrooms, and commercial spaces, where durability is a top priority.
With Abet Laminati laminate, you don't have to compromise on aesthetics for functionality. Their laminates are not only durable but also retain their vibrant colors and textures even after years of use. This means that your space will look as beautiful as the day it was installed, providing long-lasting value and enjoyment.
Creating Timeless Spaces
At J&J Granite, we believe that your space should reflect your unique personality and style. With Abet Laminati laminate, the possibilities are endless. Whether you're designing a modern kitchen, a luxurious bathroom, or a sophisticated office, our team of experts can help you choose the perfect laminate to elevate your space.
Unparalleled Expertise
With years of experience in the industry, we pride ourselves on our unparalleled expertise in home and garden interior design. Our team of skilled professionals understands the intricacies of Abet Laminati laminate and can provide you with the guidance and support you need to make informed decisions.
From selecting the right color and texture to ensuring a seamless installation, we are with you every step of the way. We believe in creating a collaborative partnership with our clients, where your vision and satisfaction are our top priorities.
Transform Your Space Today
Ready to transform your space with Abet Laminati laminate? Visit our showroom or browse our website to explore our extensive range of products. Our dedicated team is ready to assist you in finding the perfect laminate for your project. Experience the difference that Abet Laminati and J&J Granite can make in turning your dreams into reality.
Unleash Your Creativity with Abet Laminati Laminate
Abet Laminati laminate offers limitless possibilities for interior design. With their exceptional quality, stunning designs, and outstanding durability, you can create a space that truly reflects your style and personality. Trust J&J Granite to bring your vision to life with our expertise, commitment to excellence, and the unparalleled range of Abet Laminati laminate products.