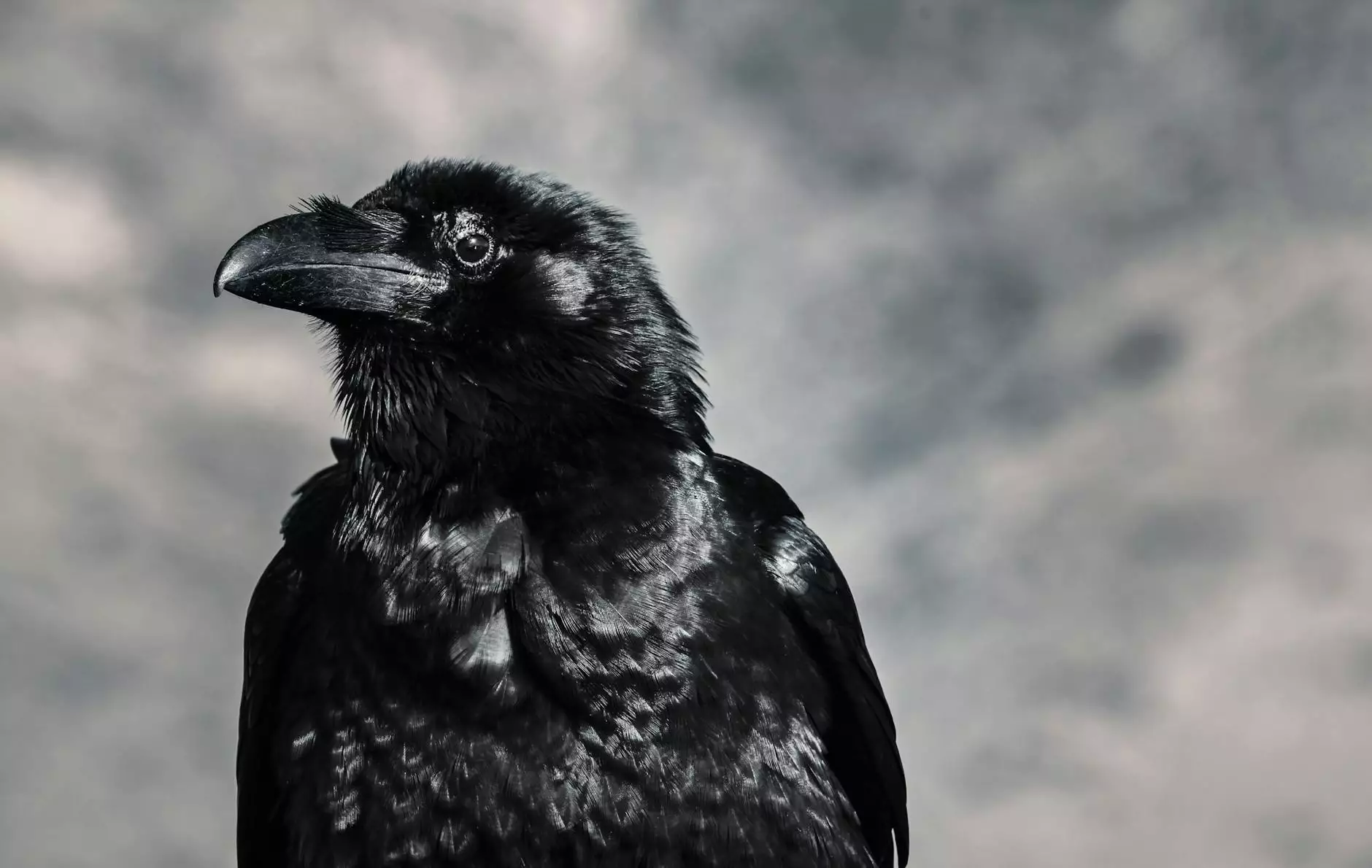 Elevate Your Home's Interior Design with Raven Countertops
Welcome to J&J Granite, your trusted provider of top-quality granite countertops. As experts in the field of home and garden interior design, we understand the importance of choosing the right materials to create a stunning and functional living space. Our Raven countertops are the perfect choice for those seeking elegance, durability, and unparalleled beauty.
Unleash the Elegance of Raven
Raven is a true masterpiece of nature. With its sleek and sophisticated look, this unique granite combines subtle charcoal gray tones with striking black veining, creating a captivating visual appeal that instantly transforms any space into a luxurious haven. The natural patterns and variations in Raven create a dynamic and lively atmosphere, adding depth and character to your home.
Unparalleled Durability
When it comes to countertops, durability is essential. Rest assured, Raven exceeds expectations. Crafted from the finest grade granite, this exceptional material is highly resistant to scratches, heat, and stains. Whether you're preparing a gourmet meal or simply enjoying a cup of coffee, you can trust your Raven countertop to withstand the test of time, providing a functional and durable surface for all your daily activities.
Endless Possibilities
With Raven countertops, the possibilities for design and customization are endless. J&J Granite offers a wide range of sizes, shapes, and finishes, allowing you to create a truly personalized space that reflects your unique style. Whether you prefer a sleek and modern look or a more traditional aesthetic, our expert team is here to assist you in finding the perfect Raven countertop to elevate your home's interior design.
Transform Your Home Today
Experience the unparalleled beauty and functionality of Raven countertops. Visit our showroom or browse our online catalog to explore the full range of J&J Granite's exquisite products. Our dedicated team of professionals is ready to guide you through the selection process, ensuring that you find the perfect countertop solution to enhance your home's interior design. Elevate your living space with Raven, and let J&J Granite bring your vision to life.
Customer Satisfaction Guaranteed
At J&J Granite, we prioritize customer satisfaction above everything else. We take pride in delivering top-quality products crafted with precision and attention to detail. Our commitment to excellence is reflected in the satisfaction of our countless customers who have transformed their homes with our granite countertops. Discover the J&J Granite difference and join our ever-growing list of happy homeowners who have experienced the true beauty and durability of Raven.
Why Choose J&J Granite?
J&J Granite stands out in the industry for several compelling reasons:
Unrivaled Expertise: With years of experience, we have honed our skills and knowledge to provide our customers with the best granite countertops in the market.
Premium Quality: Our commitment to quality ensures that every Raven countertop meets the highest standards of craftsmanship, delivering a product that will exceed your expectations.
Wide Selection: We offer an extensive range of granite countertop options, allowing you to choose the perfect color, pattern, and finish to suit your home's unique style.
Personalized Service: Our dedicated team of professionals is here to assist you at every step. From initial consultation to final installation, we are committed to providing outstanding service and turning your vision into reality.
Competitive Prices: We believe that luxury should be accessible to all. That's why we strive to offer our customers competitive prices without compromising on quality.
Transform Your Home with Raven Countertops
Discover the exquisite beauty and elegance of Raven, a must-have addition to your home. Elevate your interior design with J&J Granite's top-quality Raven countertops. Our team of experts is ready to help you choose the perfect countertop solution for your home. Explore our range of products online or visit our showroom today and experience the true beauty of Raven firsthand.