Tropic Brown - Your Perfect Choice for Elegant Home and Garden Interior Design
Feb 28, 2018
Kitchen Countertops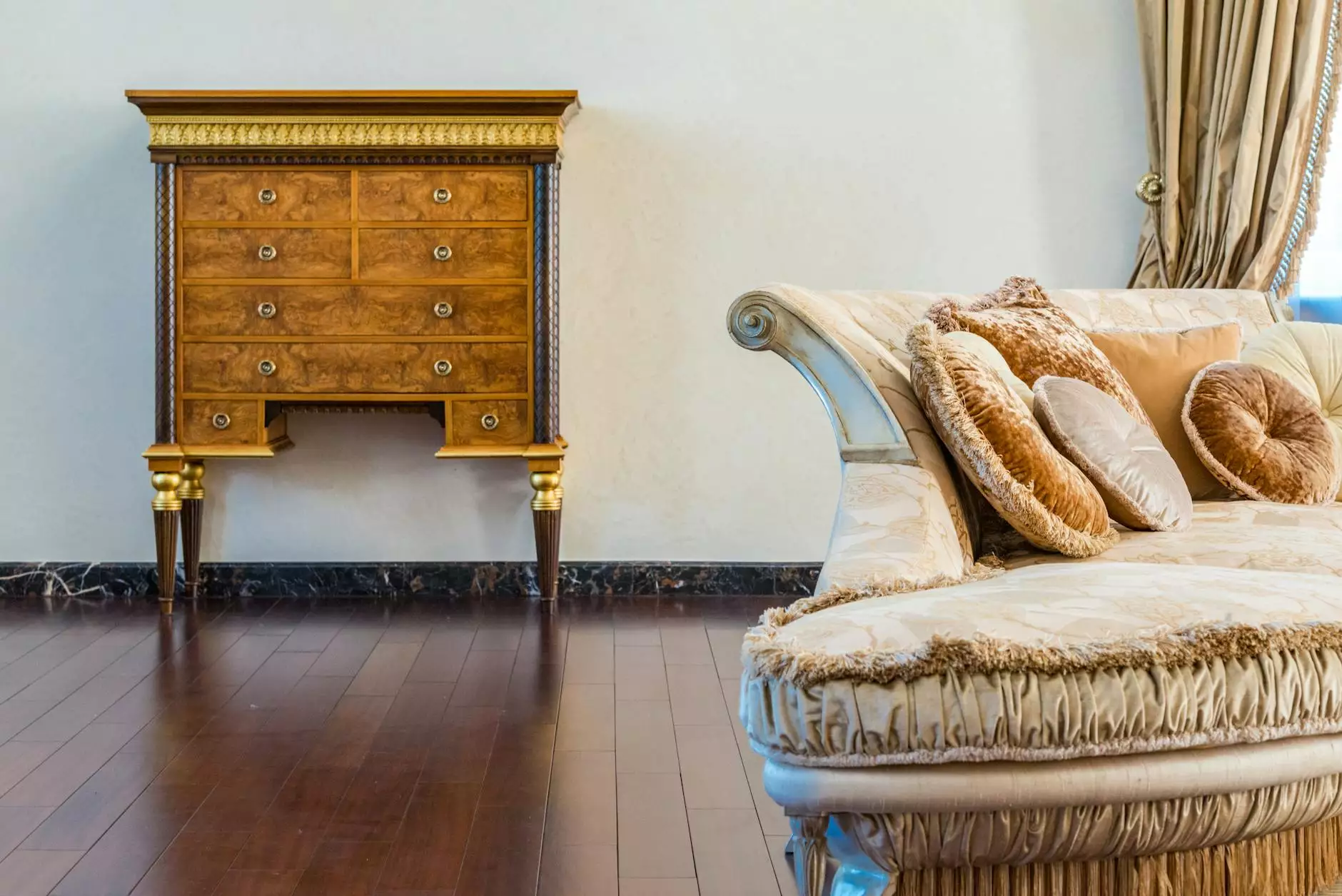 At J&J Granite, we bring you the finest selection of Tropic Brown granite products to elevate the aesthetics of your home and garden. With our high-quality granite, you can create stunning interior designs that exude elegance and sophistication. Transform your living space into a haven of beauty and impressive craftsmanship with our exceptional Tropic Brown granite collection.
Why Choose Tropic Brown Granite?
Tropic Brown granite is a natural stone known for its mesmerizing beauty and distinctive patterns. With warm brown tones, intricate veins, and specks of black and gold, Tropic Brown granite adds a touch of luxury to any space. Whether you are looking to upgrade your kitchen countertops, bathroom vanities, or fireplace surrounds, Tropic Brown granite offers the perfect blend of durability and timeless charm.
Elevate Your Kitchen with Tropic Brown Granite Countertops
Your kitchen is the heart of your home, and what better way to enhance its appeal than with Tropic Brown granite countertops? The unique patterns of Tropic Brown granite create a captivating visual impact while providing durability and resistance to heat and scratches. With our expert craftsmanship and attention to detail, we can customize the perfect Tropic Brown granite countertops to match your style and preferences.
Create Luxurious Bathroom Vanities with Tropic Brown Granite
Indulge in a spa-like experience every day by incorporating Tropic Brown granite into your bathroom design. The rich, warm tones of Tropic Brown granite bring a sense of tranquility and opulence to your bathroom vanities. With its ability to withstand moisture and its easy maintenance, Tropic Brown granite is an ideal choice for creating a luxurious retreat within your home.
Add Elegance to Your Fireplace with Tropic Brown Granite Surrounds
A fireplace is often the focal point of a room, and Tropic Brown granite surrounds can make it even more captivating. The intricate veining and natural colors of Tropic Brown granite create a striking contrast against the flickering flames, turning your fireplace into a stunning work of art. Our skilled craftsmen can design and install Tropic Brown granite surrounds that will be the envy of all your guests.
Unmatched Quality and Craftsmanship
When you choose J&J Granite, you can trust in our commitment to excellence. Our Tropic Brown granite products are sourced directly from reputable quarries, ensuring the highest quality materials for your projects. Our skilled craftsmen possess years of experience in working with granite, allowing us to create intricate designs and impeccable finishes that will exceed your expectations.
Contact Us Now to Transform Your Home and Garden
Ready to elevate your home and garden interior design with Tropic Brown granite? Contact J&J Granite today to discuss your project requirements and receive expert guidance from our knowledgeable team. We offer personalized solutions that cater to your unique style, ensuring a seamless and remarkable transformation of your living space. Experience the beauty and durability of Tropic Brown granite with J&J Granite.
Unlock the Beauty of Tropic Brown Granite Today
Don't wait any longer to turn your home and garden into a haven of style and elegance. Explore our extensive collection of Tropic Brown granite products at J&J Granite and unlock the unparalleled beauty of this natural stone. Our dedicated team is ready to assist you every step of the way, from selecting the perfect Tropic Brown granite to delivering a flawless installation. Start your journey to exceptional interior design with Tropic Brown granite from J&J Granite now.