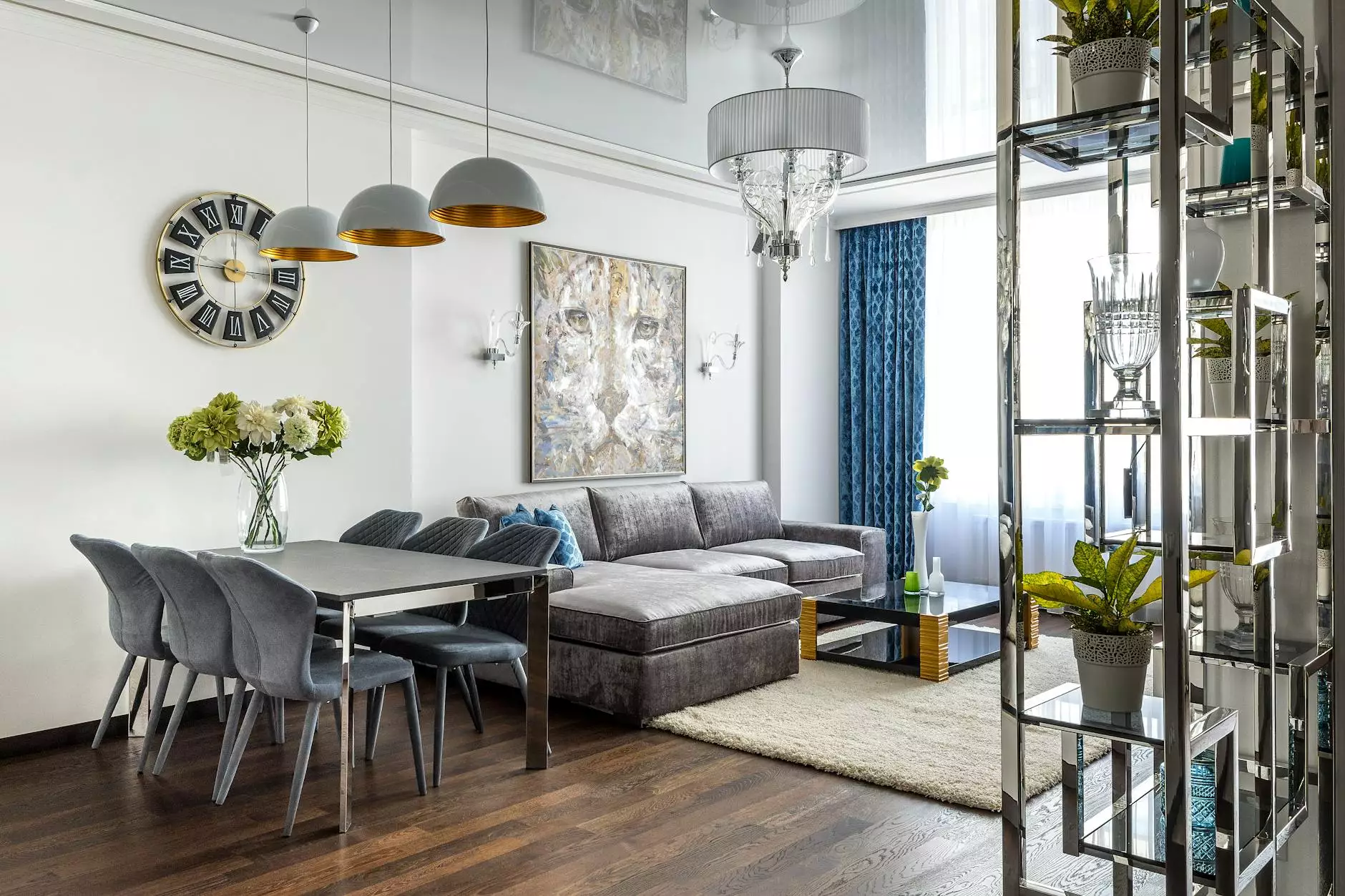 Welcome to J&J Granite, your ultimate destination for high-quality laminate countertops. If you're looking to transform your kitchen or bathroom, our 4878 Pewter Mesh laminate countertops are the perfect choice. With their sleek design and durable construction, these countertops will elevate the overall aesthetic of any space.
Elevate Your Kitchen or Bathroom with 4878 Pewter Mesh
When it comes to interior design, countertops play a vital role in enhancing the overall theme and functionality of a space. Our 4878 Pewter Mesh laminate countertops perfectly blend aesthetics and practicality, making them an ideal choice for homeowners and designers alike.
Our laminate countertops are expertly crafted to resemble natural stone, providing you with a luxurious look without the hefty price tag. The 4878 Pewter Mesh design features a beautiful blend of gray and silver tones, offering a modern yet timeless appeal.
Not only are these countertops visually stunning, but they are also highly durable and easy to maintain. The laminate material is resistant to scratches, stains, and heat, ensuring that your countertops will withstand the test of time. This makes them a perfect choice for busy kitchens and bathrooms.
Unparalleled Quality and Craftsmanship
At J&J Granite, we take immense pride in delivering exceptional products to our customers. Our 4878 Pewter Mesh laminate countertops are no exception. Each countertop is meticulously crafted by our team of skilled craftsmen, ensuring that every detail is executed to perfection.
We understand that functionality is just as important as aesthetics, which is why we prioritize both aspects in our countertop designs. Our countertops are designed to provide ample workspace while also serving as a stunning focal point in your kitchen or bathroom.
Why Choose J&J Granite
When it comes to laminate countertops, there are countless options available on the market. However, choosing J&J Granite ensures that you're receiving top-of-the-line products and unmatched customer service.
Wide Selection
At J&J Granite, we offer a wide range of laminate countertop designs to cater to various tastes and preferences. Whether you're aiming for a contemporary, traditional, or minimalist look, we have the perfect countertop to suit your style.
Exceptional Quality
All our laminate countertops are crafted using premium materials to guarantee long-lasting durability. We only work with reputable suppliers to ensure the highest quality products for our customers. When you choose J&J Granite, you can be confident that you're investing in a countertop that will stand the test of time.
Expert Guidance
Our team of experts is here to guide you through the entire process, from selecting the right countertop design to installation. We understand that choosing the perfect countertop can be overwhelming, and we are committed to making the experience as seamless as possible.
Transform Your Space with 4878 Pewter Mesh Laminate Countertops
Ready to enhance the beauty and functionality of your kitchen or bathroom? Look no further than our 4878 Pewter Mesh laminate countertops. With their exquisite design and unbeatable quality, these countertops are a game-changer for any space.
Browse our wide selection of laminate countertops today and find the perfect match for your vision. If you have any questions or need assistance, our friendly team is always here to help. Contact J&J Granite now and take the first step towards transforming your home!