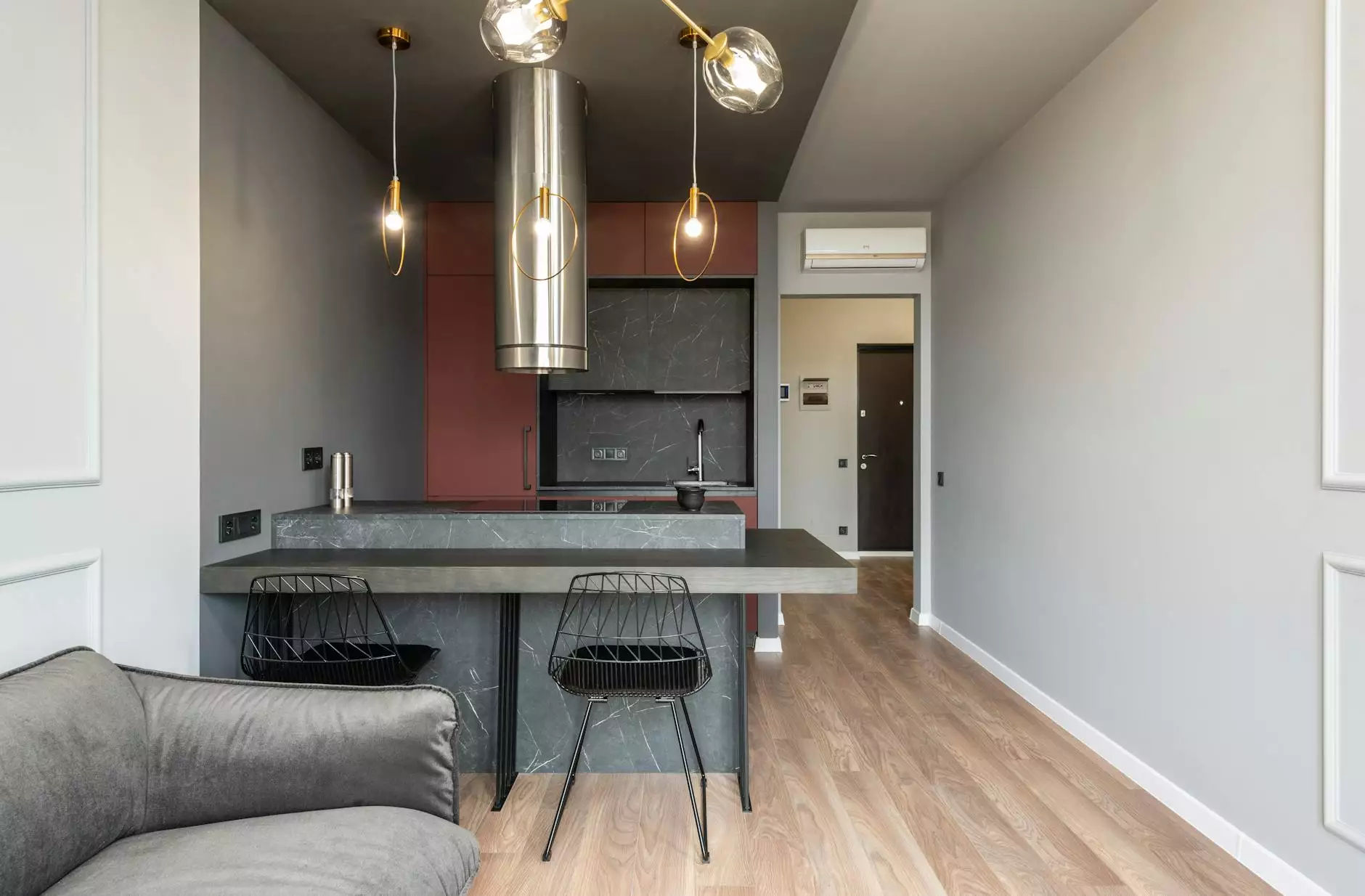 Welcome to J&J Granite, your one-stop destination for premium countertops in the Home and Garden category, specifically focusing on interior design. We take pride in offering top-of-the-line products that will elevate the aesthetics and functionality of your living spaces. In this guide, we will explore the remarkable features of our 6366 Paloma Dark Gray laminate countertops.
Why Choose 6366 Paloma Dark Gray?
When it comes to selecting the perfect countertop material for your home, it is crucial to choose one that balances durability, style, and affordability. 6366 Paloma Dark Gray laminate countertops precisely offer that ideal combination. This laminate countertop design mimics the beauty of natural stone, providing an elegant and timeless look without the high price tag.
The 6366 Paloma Dark Gray laminate countertops by J&J Granite excel in both aesthetics and functionality. Let's dive into the key aspects that make them stand out:
Elegant Design
The stunning beauty of the 6366 Paloma Dark Gray laminate countertop cannot be ignored. Its dark gray pattern presents a sleek and contemporary appearance, perfect for modern or transitional interior designs. The captivating veining and subtle variations in shade give it a luxurious feel, instantly enhancing the overall ambiance of any space.
Durability and Longevity
Our 6366 Paloma Dark Gray laminate countertops are not only eye-catching but also highly durable. The laminate material is engineered to withstand daily wear and tear, ensuring longevity for years to come. Say goodbye to worries about scratches, stains, or heat damage. With proper care, these countertops will maintain their original beauty even in high-traffic areas.
Affordability without Compromising Quality
At J&J Granite, we believe that exceptional quality should be accessible to every homeowner. The 6366 Paloma Dark Gray laminate countertops exemplify this philosophy by offering a budget-friendly alternative to expensive natural stone materials. You don't have to compromise on integrity or style when you choose these cost-effective countertops.
Installation Process
Now that you're convinced of the benefits of 6366 Paloma Dark Gray laminate countertops, let's discuss the installation process. We understand that a smooth installation experience is essential for customer satisfaction. Our skilled team of professionals will handle the entire process, ensuring precision and efficiency.
First, our experts will visit your home to take accurate measurements, ensuring a perfect fit for your countertops. We will then meticulously fabricate the countertops according to your specifications. Once fabrication is complete, our installation team will schedule a convenient time to install the countertops, addressing any concerns or questions you may have along the way.
Rest assured that J&J Granite's dedicated professionals will handle every step of the installation process with attention to detail, professionalism, and respect for your home. Our goal is to exceed your expectations and deliver results that will make your space truly exceptional.
Why Choose J&J Granite?
With many options available in the market, we understand that choosing the right company for your countertop needs can be overwhelming. At J&J Granite, we strive to make your decision effortless by providing unparalleled customer service and unmatched product quality. Here's why you should choose us:
Extensive Selection
Our extensive selection of countertops caters to a wide range of styles, designs, and budget preferences. Whether you're looking for laminate, granite, quartz, or marble, we have the perfect countertop solution to meet your unique needs.
Superior Craftsmanship
At J&J Granite, we prioritize craftsmanship and quality. Our team of skilled artisans and technicians takes great pride in their work, ensuring every countertop we create meets the highest standards of precision and excellence. We understand that countertop installation is an investment, and we go above and beyond to exceed your expectations.
Exceptional Customer Service
From your initial inquiry to the final installation, our knowledgeable and friendly customer service team will guide you through every step of the process. We value clear and open communication, ensuring that you are well-informed and satisfied with your purchase.
Competitive Pricing
While we prioritize quality, we also understand the importance of affordability. Our competitive pricing structure ensures that you receive the best value for your investment. We believe that luxury should be attainable for everyone, and we stand by our commitment to providing top-notch products at reasonable prices.
Enhance Your Interior Design Today
If you're ready to elevate your home's interior design with stunning 6366 Paloma Dark Gray laminate countertops, J&J Granite is here to make your vision a reality. Contact us today to schedule a consultation or visit our showroom to browse our extensive collection. Our dedicated team is excited to assist you in creating the living space of your dreams!