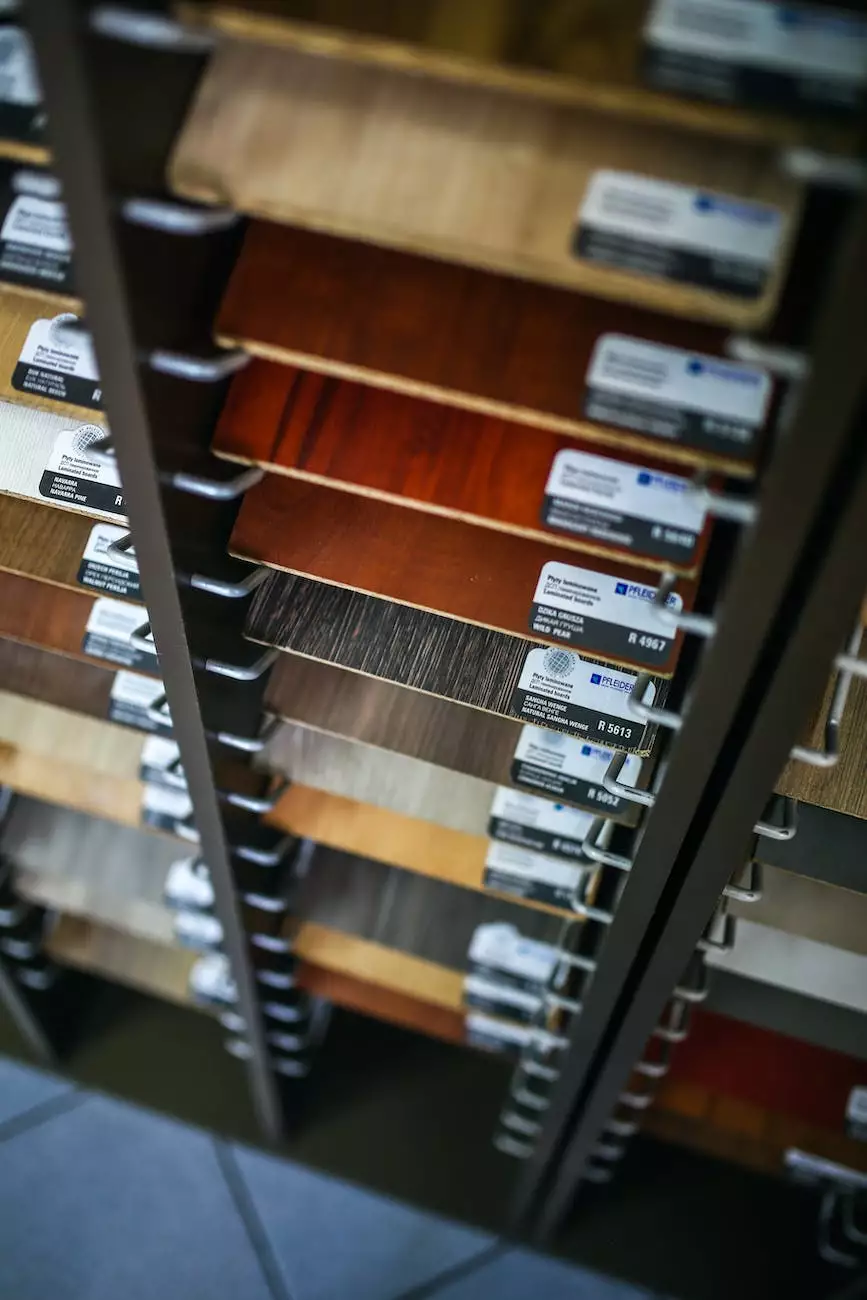 Elevate Your Home's Interior Design with the 6927 Wenge Woodline Collection
Welcome to J&J Granite, your trusted provider of premium home and garden products. If you're looking to enhance your home's interior design with exceptional laminate countertops, you've come to the right place. Our 6927 Wenge Woodline collection offers a perfect blend of style, durability, and affordability.
Unmatched Quality and Durability
At J&J Granite, we understand that your home deserves only the best. Our 6927 Wenge Woodline laminate countertops are carefully crafted using high-quality materials to ensure exceptional durability and long-lasting performance. These countertops can withstand everyday wear and tear, maintaining their beauty and functionality for years to come.
Stunning Aesthetics
Add a touch of elegance and sophistication to your home with our 6927 Wenge Woodline collection. Featuring a rich and striking deep brown shade, these laminate countertops instantly elevate the visual appeal of any space. Whether you have a modern or traditional interior design theme, the timeless aesthetics of Wenge Woodline will seamlessly complement your style.
Endless Design Options
With our 6927 Wenge Woodline laminate countertops, you have the freedom to bring your design vision to life. Whether you prefer a smooth and seamless look or desire a textured finish, these countertops offer versatile options to suit your preferences. Express your unique style and create a personalized space that reflects your personality and taste.
Easy Maintenance and Care
Busy homeowners will appreciate the low-maintenance nature of our 6927 Wenge Woodline laminate countertops. Unlike natural stone countertops, these laminates are non-porous and resistant to stains, making them effortless to clean and maintain. Simply wipe away spills and messes, and your countertops will look as good as new.
Perfect for Home and Garden Projects
Whether you're renovating your kitchen, upgrading your bathroom, or working on any other home and garden project, the 6927 Wenge Woodline collection is a fantastic choice. These laminate countertops offer exceptional versatility and can be seamlessly integrated into various spaces, including kitchens, bathrooms, laundry rooms, and more. Let your creativity flow and transform your spaces with style and functionality.
Expert Installation Services
At J&J Granite, we not only provide top-notch products but also offer professional installation services. Our team of skilled craftsmen will ensure a seamless and precise installation of your new laminate countertops, leaving you with a flawless end result. Sit back, relax, and let our experts bring your vision to life.
Transform Your Home with 6927 Wenge Woodline Laminate Countertops
Discover the beauty and versatility of our 6927 Wenge Woodline laminate countertops. With their exceptional aesthetics, durability, and affordability, these countertops are a perfect choice for homeowners looking to elevate their interior design. Explore our collection today and take the first step towards transforming your home into a stunning masterpiece.
Contact J&J Granite Today
Ready to enhance your home's interior design? Contact J&J Granite today for more information about our 6927 Wenge Woodline laminate countertops. Our friendly and knowledgeable team is here to assist you in finding the perfect countertops for your specific needs. Elevate your home with J&J Granite - your trusted partner for all your home and garden projects.