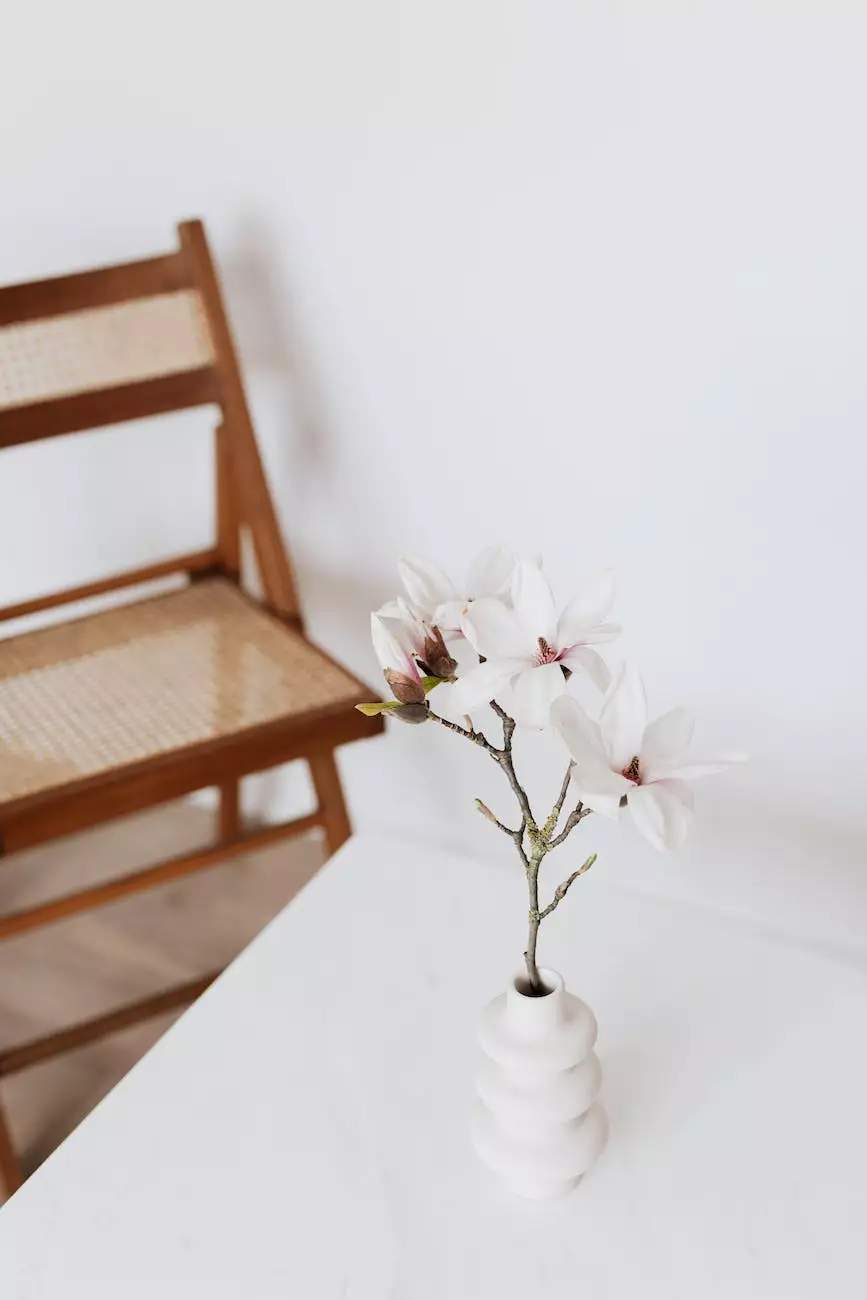 Enhance Your Home and Garden - Interior Design with White Spring Granite
At J&J Granite, we offer a stunning selection of wholesale slabs, including the exquisite White Spring Granite. Known for its elegance and durability, White Spring Granite is a perfect choice for your interior design projects. Whether you are looking to revamp your kitchen countertops or create a unique feature wall, this beautiful natural stone will bring a touch of luxury to your space.
Unparalleled Beauty and Elegance
White Spring Granite boasts stunning visual appeal with its intricate patterns and artistic color variations. The dominant white background is complemented by intricate gray and beige veining, creating a breathtaking display of nature's artistry. Each slab of White Spring Granite is unique, showcasing its own distinct pattern and character.
When used in interior design, White Spring Granite adds a sense of timeless beauty and elegance to any space. Its neutral color palette makes it a versatile choice that seamlessly blends with various design styles, ranging from traditional to contemporary. Whether you prefer a classic, minimalist, or bold aesthetic, White Spring Granite offers endless possibilities.
Durability and Practicality
Aside from its stunning appearance, White Spring Granite stands out for its exceptional durability and practicality. This natural stone is highly resistant to heat, scratches, and stains, ensuring that your investment will stand the test of time. With proper care and maintenance, your White Spring Granite surfaces will maintain their original luster and splendor for years to come.
With its natural strength and resilience, White Spring Granite is an ideal choice for high-traffic areas in your home, such as kitchen countertops, kitchen islands, bathroom vanities, and even flooring. Its durability makes it suitable for both residential and commercial applications, guaranteeing longevity even in the busiest of spaces.
Versatile Applications
White Spring Granite is a versatile material that can be used in a wide range of interior design applications. Its elegant and timeless appeal makes it a popular choice for kitchen countertops. The smooth surface provides a beautiful workspace while the natural patterns add depth and character to your culinary haven.
Transform your bathroom into a luxurious retreat by incorporating White Spring Granite into your vanity tops, shower surrounds, or even bathtub surrounds. The unique veining and color variations of this natural stone create a spa-like atmosphere, elevating your daily self-care routine to a whole new level.
Add a touch of sophistication to your living spaces by using White Spring Granite as a feature wall or fireplace surround. The natural beauty and intricate patterns will become an instant conversation starter, making a bold statement in your home. Additionally, White Spring Granite can be used to enhance the elegance of your outdoor living areas, such as patio countertops or barbecue islands.
Why Choose J&J Granite?
When it comes to selecting the perfect White Spring Granite for your interior design projects, trust J&J Granite. As a leading supplier of high-quality wholesale slabs, we prioritize customer satisfaction and offer a wide range of options to cater to your unique needs and preferences.
At J&J Granite, we understand that every project is unique, and we strive to deliver personalized solutions. Our knowledgeable staff is here to guide you through the entire process, from selection to installation, ensuring a smooth and hassle-free experience.
We take pride in our commitment to quality, and all our White Spring Granite slabs undergo rigorous quality control processes. This guarantees that you receive only the finest materials for your home and garden interior design projects.
Visit our showroom or explore our online store today to discover the beauty and elegance of White Spring Granite. Let J&J Granite be your trusted partner in creating spaces that exude style and sophistication.