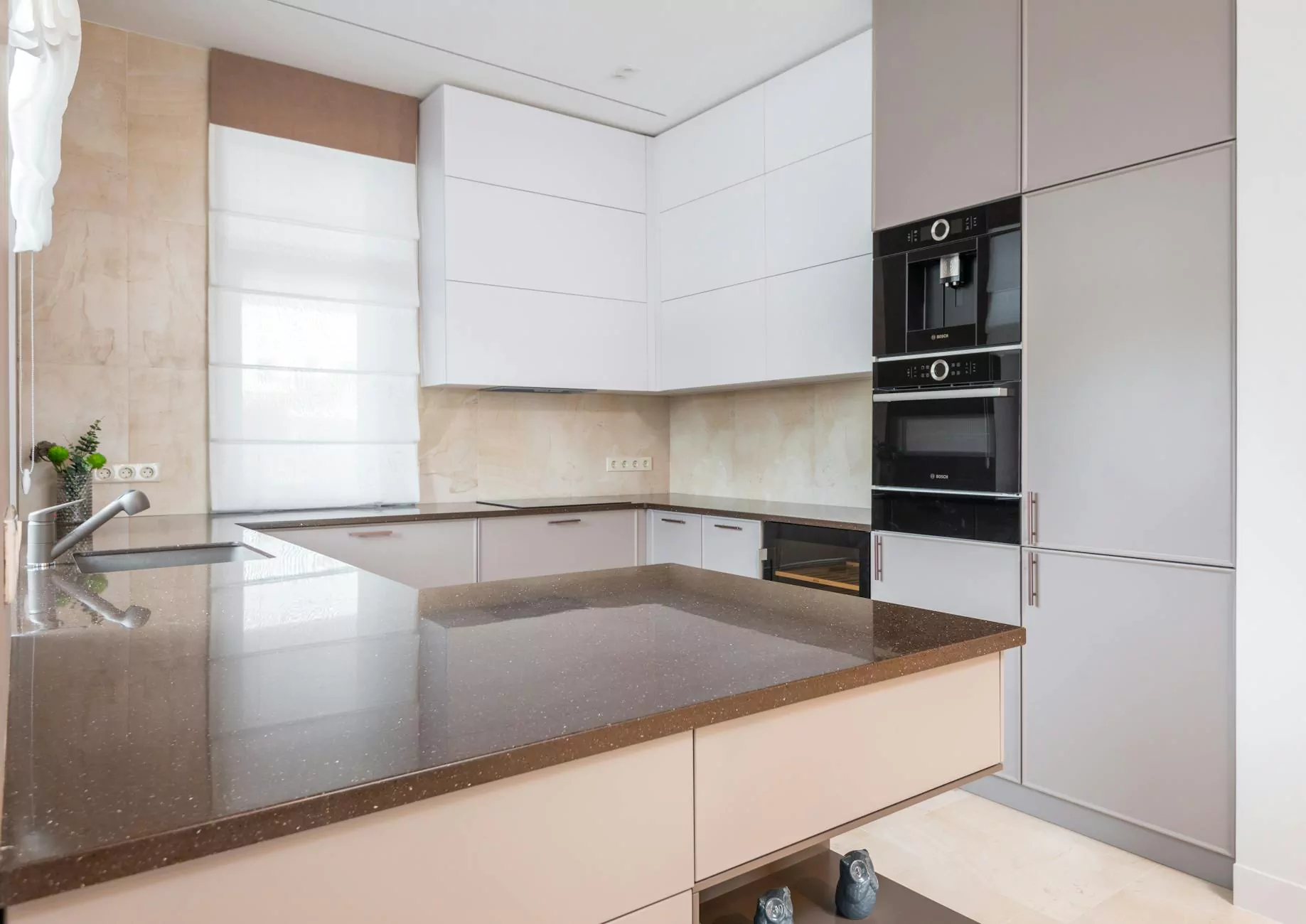 The Beauty and Durability of Caesarstone Countertops
When it comes to finding the perfect countertop for your home, Caesarstone offers an unparalleled combination of beauty and durability. As a leading provider in the industry, J&J Granite understands the importance of choosing the right material for your interior design needs. Caesarstone countertops have become increasingly popular among homeowners due to their exceptional qualities.
Unmatched Quality for Your Home
Caesarstone countertops are renowned for their quality. Crafted from a unique blend of natural quartz and advanced technology, these countertops offer exceptional strength and resistance to scratches, stains, and heat. Their non-porous surface ensures easy maintenance and prevents the growth of bacteria, making them a hygienic choice for your kitchen or bathroom.
Transforming Your Kitchen
If you're looking to transform your kitchen into a functional and aesthetically pleasing space, Caesarstone countertops are the ideal choice. With a wide range of colors and designs available, you can easily find the perfect match for your kitchen décor. Whether you prefer a classic, timeless look or a more modern and contemporary style, Caesarstone offers endless possibilities.
Enhancing Your Bathroom Design
In addition to their popularity in kitchens, Caesarstone countertops can also elevate the design of your bathroom. With their sleek and luxurious appearance, they add sophistication and elegance to any space. Furthermore, their durability ensures that they can withstand daily wear and tear, maintaining their beauty for years to come.
Eco-Friendly and Sustainable
Choosing Caesarstone countertops is not only beneficial for your home but also for the environment. Caesarstone is committed to reducing its ecological footprint and operates with a strong focus on sustainability. The manufacturing process minimizes waste and water consumption, ensuring that your countertop choice aligns with your eco-conscious values.
Why Choose J&J Granite?
When it comes to selecting the right provider for your Caesarstone countertops, J&J Granite stands out in the industry. As experts in the field of home and garden interior design, we have a deep understanding of the needs of our customers. Our team of highly skilled craftsmen ensures that every project is executed with precision and attention to detail, guaranteeing top-notch quality and customer satisfaction.
Unparalleled Customer Service
At J&J Granite, we believe in providing exceptional customer service from start to finish. Our friendly and knowledgeable staff is always ready to assist you in choosing the perfect Caesarstone countertop for your home. We guide you through the selection process, offering expert advice tailored to your specific needs and preferences.
Customized Solutions
We understand that every home is unique, which is why we offer customized solutions to meet your individual requirements. Our team works closely with you to ensure that your Caesarstone countertop not only enhances the aesthetics of your space but also aligns perfectly with your lifestyle and functionality needs.
Reliable Installation Services
Our commitment to excellence doesn't end with the selection process. J&J Granite provides reliable installation services, ensuring that your Caesarstone countertop is installed with precision and care. Our experienced installation team guarantees a seamless and hassle-free experience, allowing you to enjoy your new countertop without any worries.
Affordable Pricing
While Caesarstone countertops offer luxury and quality, J&J Granite believes in providing affordable pricing options. We strive to make high-end interior design accessible to every homeowner, allowing you to transform your space without compromising your budget. Our competitive pricing ensures that you get the best value for your investment.
Discover the Best Countertop Choice with J&J Granite
In conclusion, Caesarstone countertops from J&J Granite are undoubtedly the best countertop choice for your home. With their exceptional beauty, durability, and eco-friendly nature, they offer a perfect blend of style and functionality. Our expert team at J&J Granite is ready to assist you in every step of the process, from selection to installation, ensuring a seamless and satisfying experience. Transform your space with Caesarstone countertops and elevate the aesthetics of your home today!