Luxury Bathroom Interior
Dec 13, 2017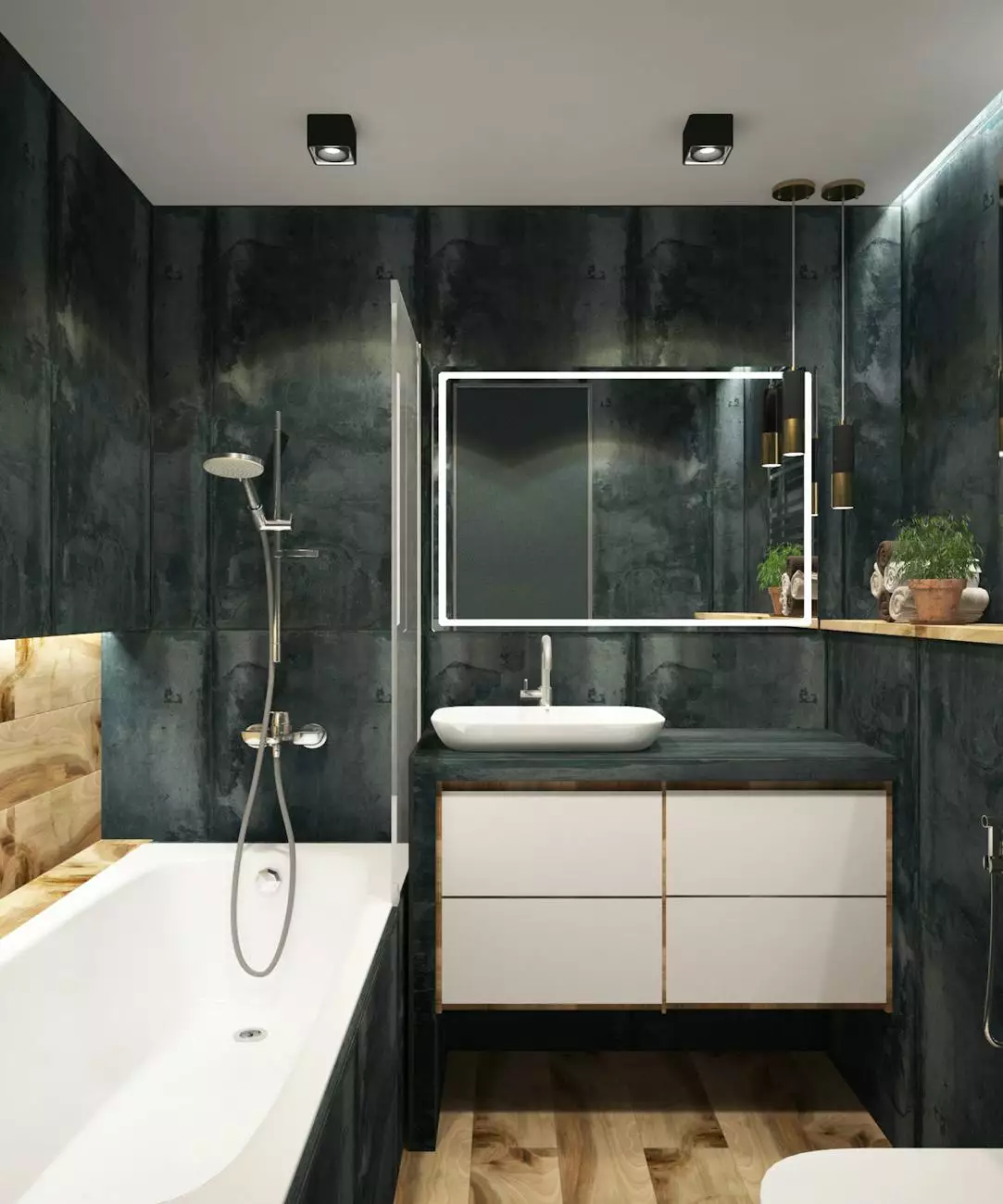 Innovative and Elegant Bathroom Interior Designs
Welcome to J&J Granite, the leading name in luxury home and garden interior design. Our expert team specializes in creating stunning and innovative bathroom spaces that exude elegance and sophistication. With our meticulous attention to detail, we transform ordinary bathrooms into extraordinary havens of tranquility.
Unleash the Potential of Your Bathroom Space
At J&J Granite, we understand that your bathroom is more than just a functional space; it's a sanctuary for relaxation and self-care. Our team of talented designers has the expertise to unlock the hidden potential of your bathroom space, maximizing both aesthetics and functionality.
Whether you desire a contemporary, modern, or traditional style, we offer an extensive range of bathroom interior designs that cater to diverse tastes and preferences. From luxurious marble and granite finishes to sleek fixtures and fittings, our designs combine beauty, durability, and functionality.
Create a Luxurious Escape
Indulge in the limitless possibilities of a luxury bathroom interior. Our designs seamlessly blend opulent materials, harmonious color palettes, and bespoke features to create a truly immersive sensory experience. From glamorous freestanding bathtubs to stylish vanity units, every element is curated to elevate your bathroom into a sumptuous escape.
Imagine pampering yourself in a spa-like oasis, complete with ambient lighting, underfloor heating, and exquisite tiles. Our team works closely with you to bring your vision to life, ensuring that every aspect of your luxury bathroom meets your unique needs and aspirations.
Your Dream Bathroom Awaits
Discover inspiration for your dream bathroom in our extensive portfolio of luxury interior designs. Our team has a keen eye for detail and a deep understanding of the latest trends in home and garden interior design. We take pride in delivering exceptional craftsmanship, quality materials, and unparalleled customer service.
J&J Granite is committed to exceeding your expectations. From the initial consultation to the final installation, we guide you through every step of the design process, making sure your luxury bathroom interior reflects your personal style and enhances your daily routine.
Experience the J&J Granite Difference
Choose J&J Granite and elevate your bathroom interior to a new level of luxury. With our expertise, creativity, and commitment to excellence, we transform your vision into reality. Our dedication to crafting bespoke designs ensures that your bathroom becomes a captivating space, perfectly tailored to your lifestyle.
Contact Us Today
Ready to embark on your luxury bathroom interior journey? Contact J&J Granite today to schedule a consultation with our talented team. We look forward to helping you achieve the bathroom of your dreams.