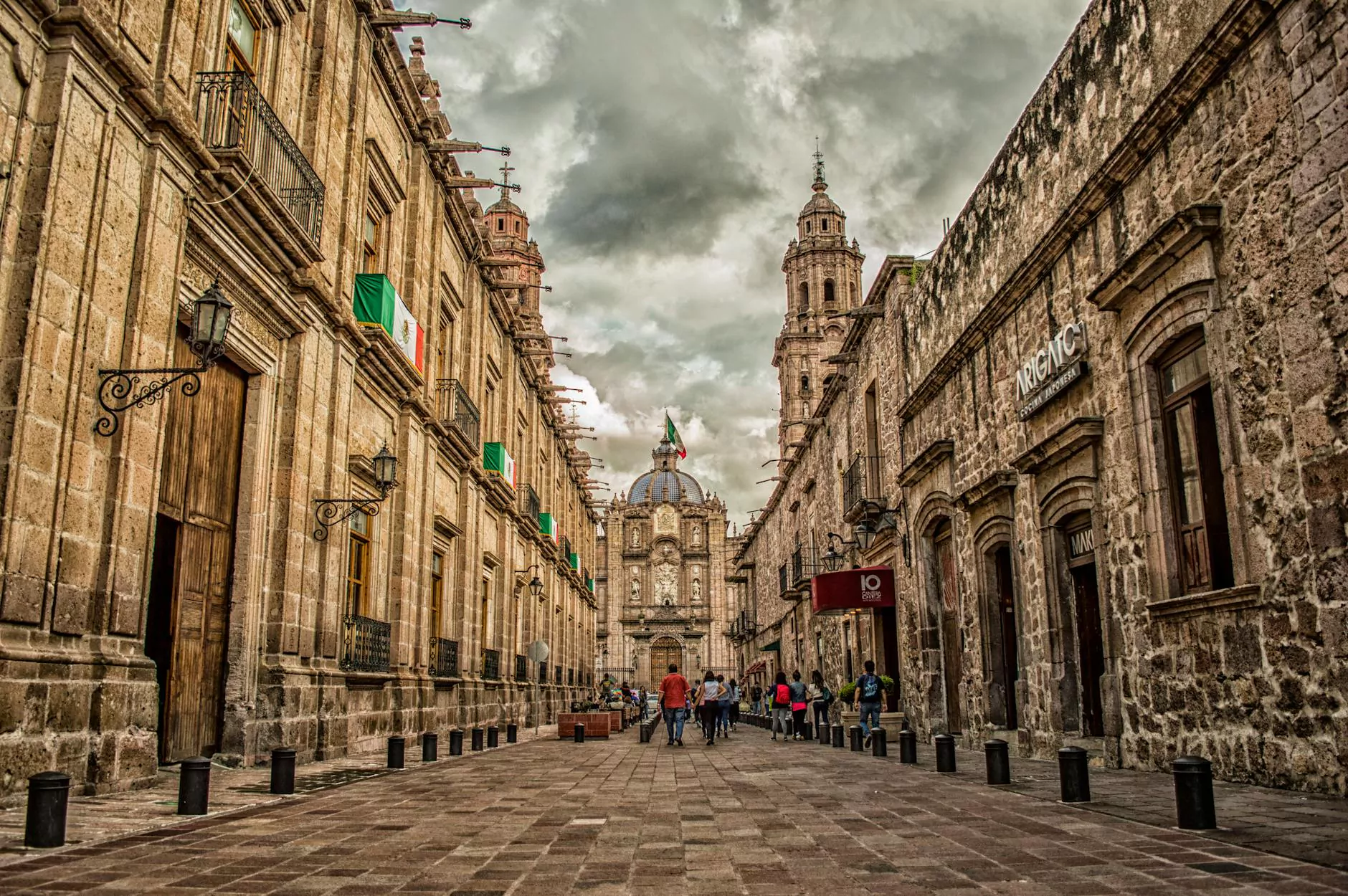 Welcome to J&J Granite, your go-to destination for high-quality laminate countertops in the Home and Garden - Interior Design industry. We take immense pride in providing exclusive designs, such as the exquisite 7985 Morelia Mango, to elevate the aesthetics of your space.
Unmatched Craftsmanship
At J&J Granite, we believe that every detail matters when it comes to creating exceptional countertops. Our team of highly skilled craftsmen and artisans leverage their expertise and state-of-the-art technology to meticulously craft each piece of 7985 Morelia Mango laminate countertop.
With a keen eye for precision, our craftsmen pay great attention to detail, ensuring unmatched quality. The 7985 Morelia Mango design is skillfully manufactured to replicate the natural beauty and elegance of genuine materials like granite, marble, or quartz.
Unparalleled Design Features
When it comes to adding a touch of sophistication to your interior spaces, our 7985 Morelia Mango laminate countertops are unrivaled. The design showcases a seamless fusion of nature-inspired aesthetics and contemporary style.
The unique texture and patterns of 7985 Morelia Mango create a captivating visual appeal, making it a perfect choice for homeowners looking to transform their kitchens or bathrooms. The rich, warm tones and intricate grain patterns effortlessly enhance the overall ambience of any room.
Exceptional Durability
Our 7985 Morelia Mango laminate countertops are not only visually appealing but also highly durable, standing the test of time. Constructed with premium materials and innovative technology, they are resistant to scratches, stains, and heat.
By combining style and strength, we ensure that our countertops are not only a stunning addition to your space but also a practical choice that offers long-lasting performance. Enjoy the beauty of 7985 Morelia Mango without compromising on functionality.
Easy Maintenance
We understand that convenience is essential when it comes to maintaining your countertops. That's why our 7985 Morelia Mango laminate countertops are designed with easy cleaning and maintenance in mind.
With just a simple wipe, you can effortlessly remove any spills or stains, keeping your countertops looking pristine. Say goodbye to the hassle of extensive cleaning routines and enjoy the seamless beauty of 7985 Morelia Mango with minimal effort.
Endless Versatility
One of the key advantages of laminate countertops is their versatility, and our 7985 Morelia Mango design is no exception. Whether you prefer a contemporary, traditional, or eclectic interior style, these laminate countertops effortlessly blend in with any design scheme.
Transform your kitchen into a culinary haven or create a spa-like retreat in your bathroom with the timeless beauty of 7985 Morelia Mango. The possibilities are endless when it comes to incorporating these stunning countertops into your home.
Reliable Customer Service
At J&J Granite, we prioritize customer satisfaction above all else. Our team of dedicated professionals is committed to providing exceptional service throughout your countertop selection and installation process.
From expert guidance in choosing the perfect 7985 Morelia Mango design to efficient installation, our team is here to ensure a seamless and enjoyable experience. We take pride in going the extra mile to cater to your unique needs and deliver a product that exceeds your expectations.
Elevate Your Space with 7985 Morelia Mango
Experience the breathtaking beauty and unmatched quality of our 7985 Morelia Mango laminate countertops. Elevate your home's interior design with this exclusive design that brings together natural aesthetics and modern sophistication.
Upgrade your kitchen or bathroom with countertops that radiate elegance and durability. Choose J&J Granite for the finest laminate countertops in the industry. Contact us today to discuss your project and discover the endless possibilities of 7985 Morelia Mango.