Pulsar - The Perfect Choice for Home and Garden - Interior Design
Aug 20, 2020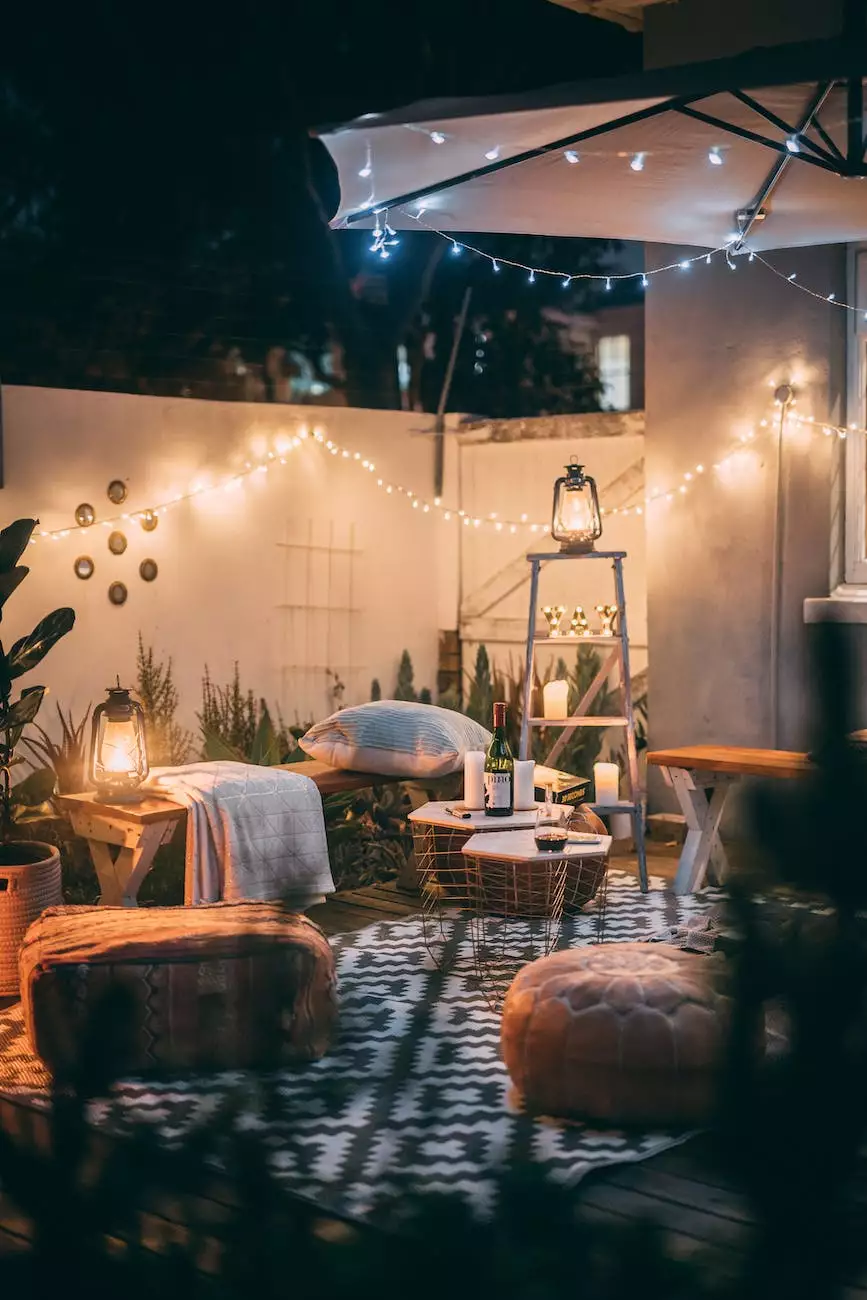 Enhance Your Living Space with Pulsar
Welcome to J&J Granite's exclusive Pulsar collection - a masterpiece of fine craftsmanship and elegance specifically designed to transform your home and garden. With our extensive experience in interior design, we take great pride in offering you the finest quality materials and exceptional craftsmanship for your design projects.
The Beauty of Pulsar
Pulsar is the epitome of style and sophistication. Crafted with utmost precision and attention to detail, this collection offers mesmerizing patterns, vibrant colors, and a unique blend of natural and modern elements. Our team of skilled artisans meticulously hand-select each slab to ensure unparalleled quality and beauty.
Unleash Your Creativity
Whether you're renovating your kitchen, bathroom, or outdoor space, Pulsar provides countless design options. The versatility of the collection allows you to create a personalized environment that reflects your unique style and enhances the overall aesthetics of your home.
Transform Your Kitchen
Add a touch of luxury to your kitchen with Pulsar countertops. The exquisite patterns and seamless finishes of Pulsar provide the perfect centerpiece for your culinary haven. Imagine preparing meals on a surface radiating elegance and sophistication, becoming the envy of your guests.
Elevate Your Bathrooms
Experience the tranquility and serenity of a spa-like retreat with Pulsar in your bathroom. From stunning vanity tops to beautifully crafted shower surrounds, our collection offers a harmonious fusion of luxury and functionality. Immerse yourself in a space that exudes relaxation and indulgence.
Revitalize Your Outdoor Space
Extend the beauty of your interior design to your outdoor living area with Pulsar. Create an inviting patio or a breathtaking garden with our durable and weather-resistant materials. Let the natural charm and elegance of Pulsar enhance your outdoor oasis, making it a perfect place to unwind and entertain.
Unmatched Quality and Durability
At J&J Granite, we understand that durability is essential for any home and garden design project. That's why Pulsar is crafted using the finest quality materials sourced from around the world. Our products are specifically engineered to withstand the test of time, ensuring your investment retains its beauty for years to come.
Experience Unparalleled Customer Service
Choosing Pulsar for your interior design needs means more than just acquiring exquisite materials. At J&J Granite, we pride ourselves on providing exceptional customer service. Our team of experts is dedicated to guiding you through the entire design process, from selection to installation, ensuring your vision becomes a reality.
Visit Our Showroom
Immerse yourself in the enchanting world of Pulsar at our state-of-the-art showroom. Witness the intricate details and astonishing beauty that set this collection apart. Our knowledgeable staff will be delighted to assist you in exploring the various options and finding the perfect Pulsar piece for your next project.
The Perfect Choice for Home and Garden - Interior Design
Pulsar by J&J Granite offers unparalleled quality, exquisite craftsmanship, and a vast array of design possibilities. Elevate your living space with the sophistication and beauty of Pulsar. Experience the difference that exceptional materials and impeccable customer service can make in transforming your home. Choose Pulsar and unlock the true potential of your interior design projects.